Zia Belledda is a Cabras restaurant located in a typical house in the old town of the town. A place where you cook with love and you feel at home.
It has a simple country house atmosphere and is well air-conditioned, which is especially appreciated in summer, when temperatures can be very high.
As you can see, the façade faces a small square on a corner where the street forks, specifically in Via Amsicora number 43.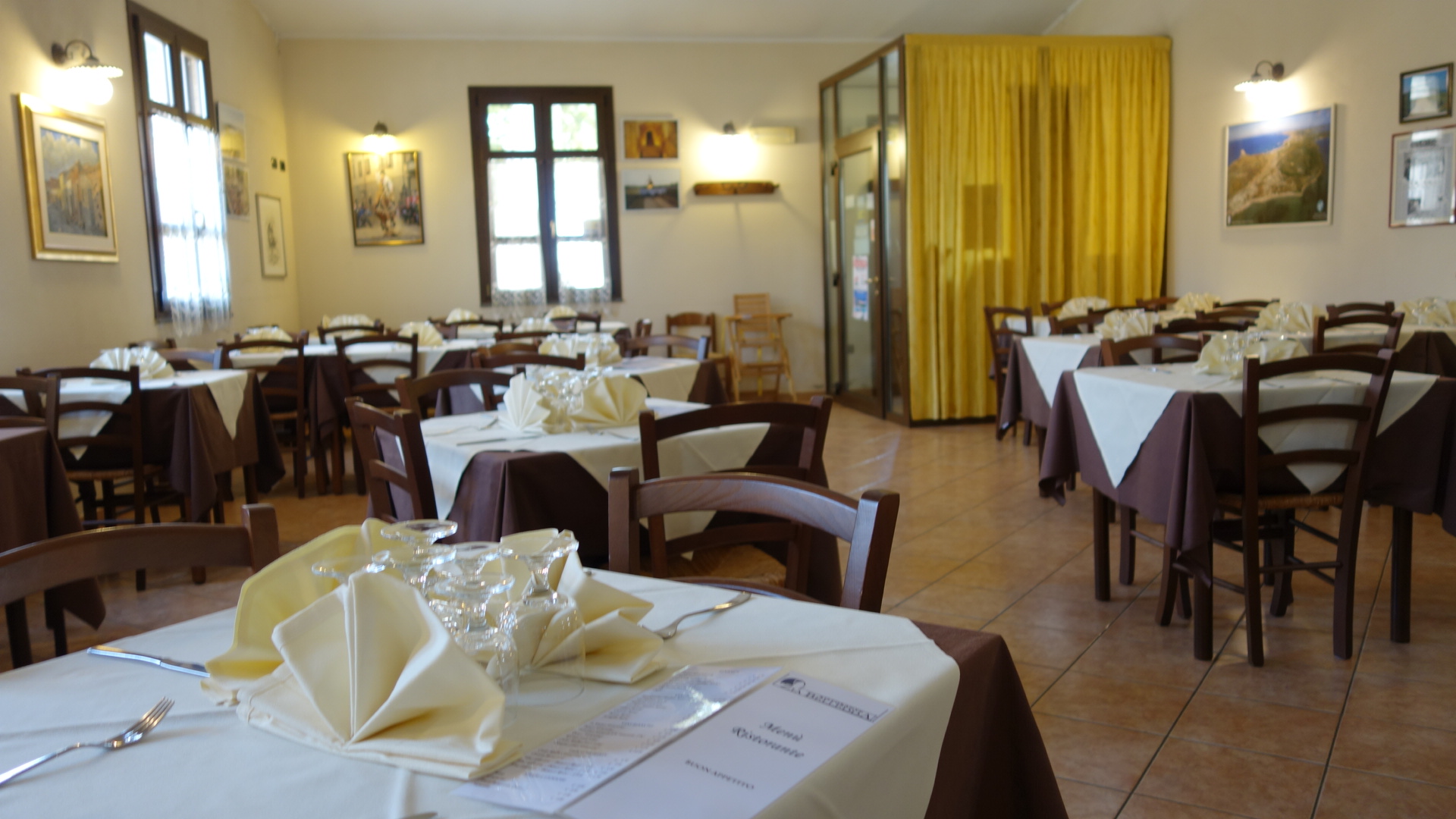 Zia Belledda is run by Ms. Ana together with her son who has inherited the tradition from his mother. If you ask her, Mrs. Ana will tell you the story of the restaurant that after the war was also an inn.
The staff is very friendly and discreet and we were very comfortable. The menu is not very extensive, but they have very interesting suggestions. Their dishes are all of very good quality, cooked with care and with generous portions. Homemade desserts are a must! The value for money is excellent, about 25 euros per person on average.
To start, the artisan bread they serve is delicious! So be careful not to fill up too much because then we will not be able to finish what comes next …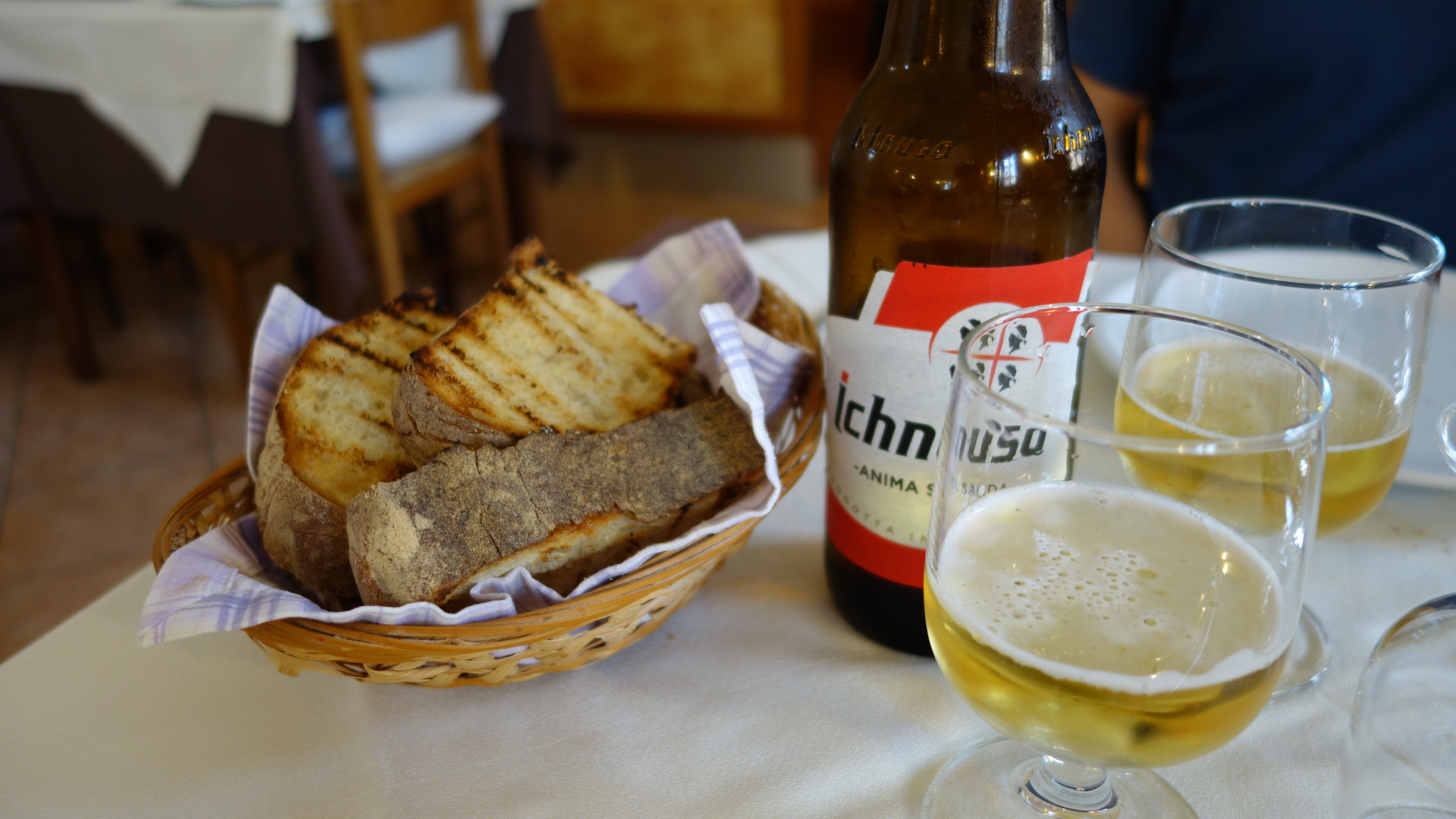 We tried different dishes, of which we are going to highlight the antipasti or marinated swordfish starter, simply spectacular !! (You can already see it in the cover photo that speaks for itself)
And then we continue with pasta dishes, and we cannot say which was better of the two we chose: if the mezze penne Zia Belledda, with zucchini, prawns and bottarga … (how hungry!)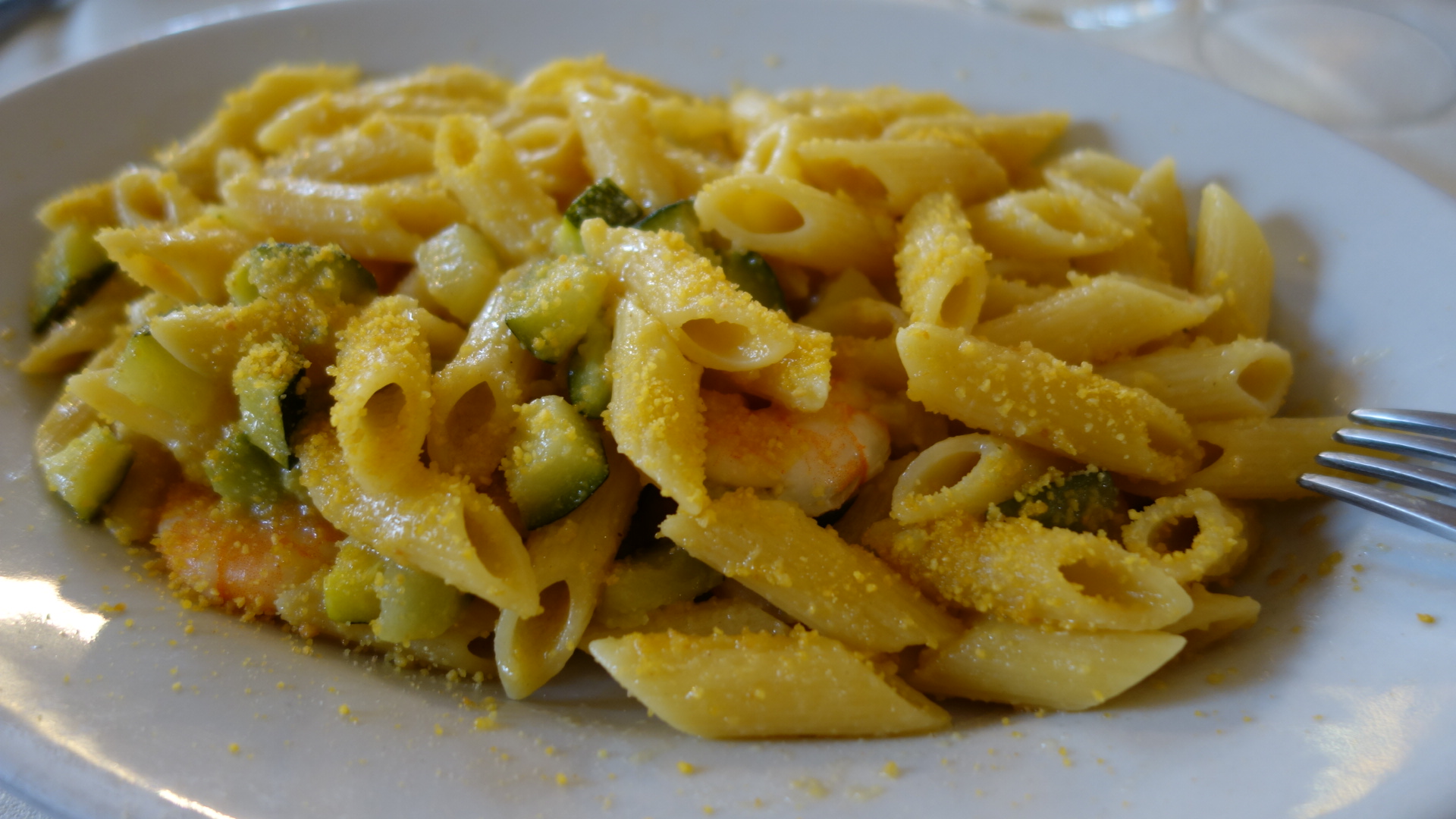 or the spaghetti with clams …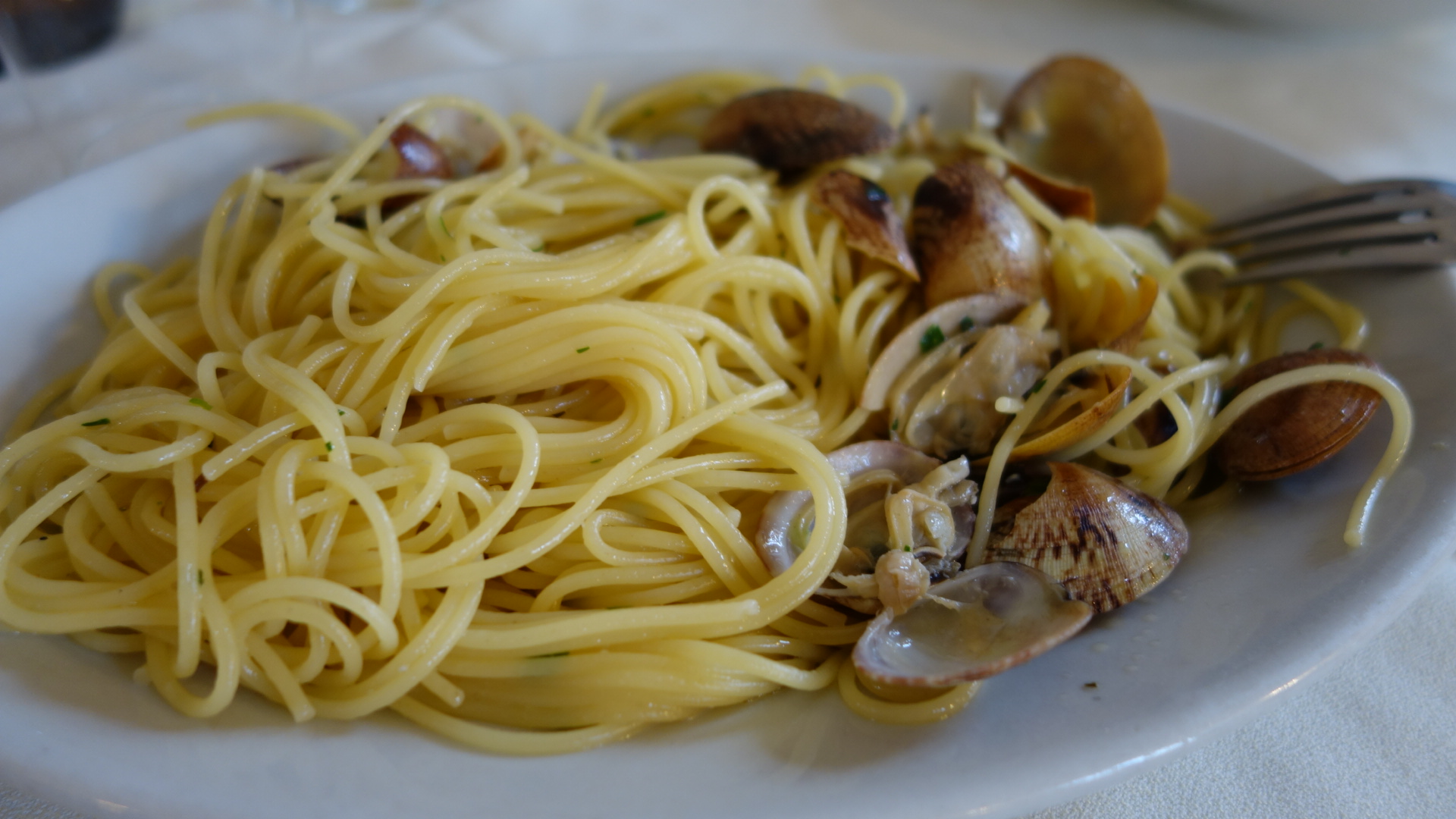 We hardly got to the desserts, but we couldn't resist trying the meringues that looked at us from a sideboard where they were exposed … (we have to confess that we ate more than one)
Here we leave a copy of the letter for your information. The meal cost us 37.50 euros for two people.
How we like this town, its atmosphere, its people and its restaurants !!! Until next time, Cabras.
Address: Zia Belledda Via Amsicora, 43, 09072 Cabras OR, Italia
Location: https://www.google.es/maps/place/ZiaBelledda
Times: from 12h to 15h & de 19h to 23h. Closed tuesdays.
Telephone: +39 0783 290801