Bosa is a obligatory stop for travelers going from Alghero to Oristano. It is worth spending at least one night in the land of  thousand colors  when the opportunity is there.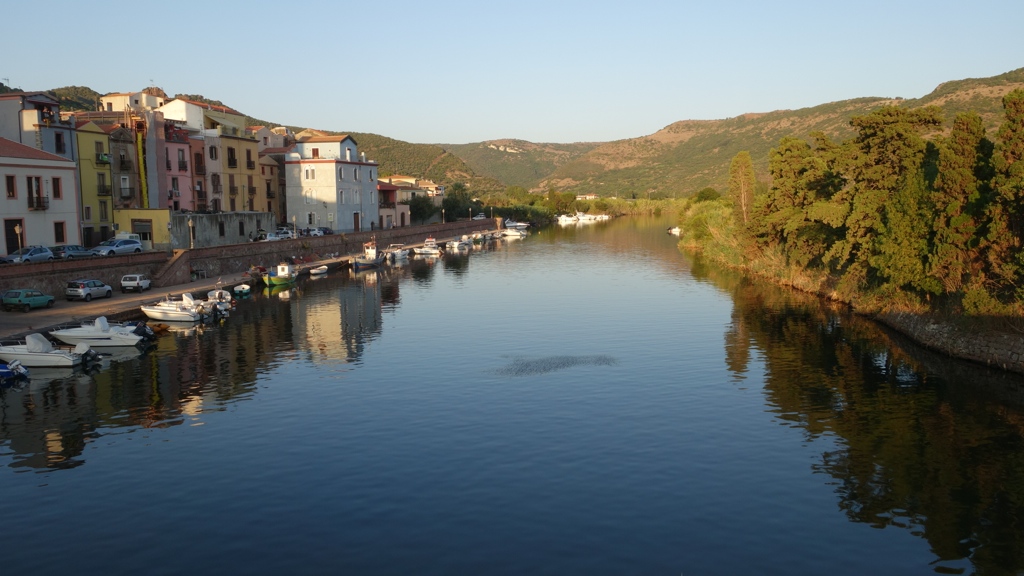 The sunsets in Bosa are known for their uniqueness. It is a good exercise a little before sunset walk through multiple bright colors and steep streets, climb up to the beautiful castle of Serravalle
After this challenging hike, you don't think in refuel off on the beaten pizzeria Cossu Giovanni?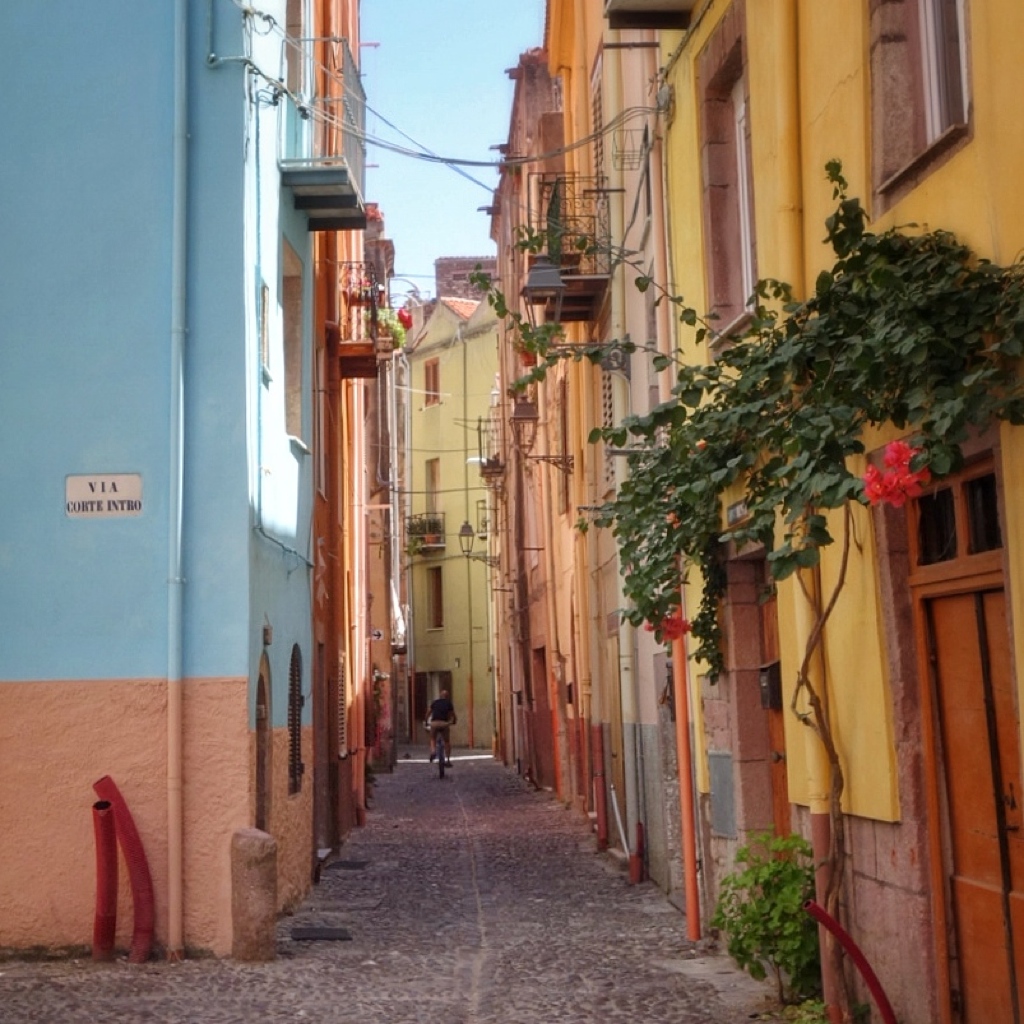 Bosa is the only town in Sardinia crossed by a river. The Tomo River, as it is called, runs through the city to the sea where we found a neighborhood known as Bosa Marina. To reach Bosa Marina is better to take the car especially if it is hot, because the walk is rather long.
We will find a wide beach and several bars with all the usual services. Of course, along the coast that connects Alghero to Bosa, there are plenty of beautiful beaches and coves to discover, but anyway, the beach of Bosa Marina is a pleasant place to visit.
Bosa is always nice, but in summer, at night, the way it welcome, the murmur of people sitting on the terraces, the beautiful walks along the main streets, cheering the "Bosa nights" .. are a contrast to the calm that we find in the back streets, undoubtedly more quiet.
The Tourist Comment: In Bosa we can find several hotels with charm and there are some "albergo diffuso" as we have explained on other occasions, it is a "fuzzy" or divided hotel into several houses in the village. Is a hotel sustainable concept to harness and rehabilitate existing structures and houses, instead of building new ones. We stayed at the Hotel Palazzo Sa Pischedda which has the advantage of being just outside the medieval town across the bridge. In the medieval center you can not park and the hotel for a night it is very comfortable and in the surrounding streets is free parking, for example right next to the river on the sides of the bridge. The hotel is very nice, excellent breakfast (one of the best we enjoyed in Sardinia) but I must say that is not very silent, since in our room we could perfectly hear the TV next door, and the rooms are somewhat small. But while on holiday, it's no drama! everything else makes up!
Location: https://www.google.es/maps/place/Bosa