That's how it went. As Spanish, I love to go shopping to italian brands stores through the streets of downtown Cagliari. Whenever I visit I take the opportunity to buy things that in Spain usually cannot be found (especially of the most popular brands).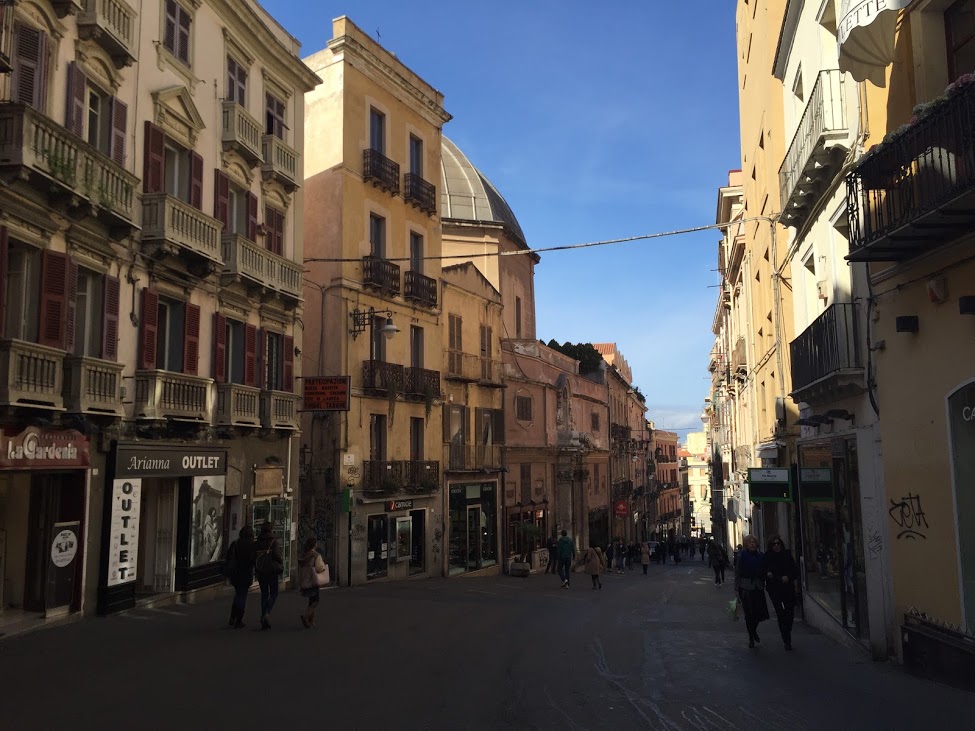 These photos are taken in winter and at noon (when the shops are closed). For that reason they do not correspond to the atmosphere that usually have!
And in one of the most famous streets (according to history) Manno Giuseppe in Via 54, I was surprised the facade of a Baroque church ….. and I thought "but what I have not noticed it on other occasions!"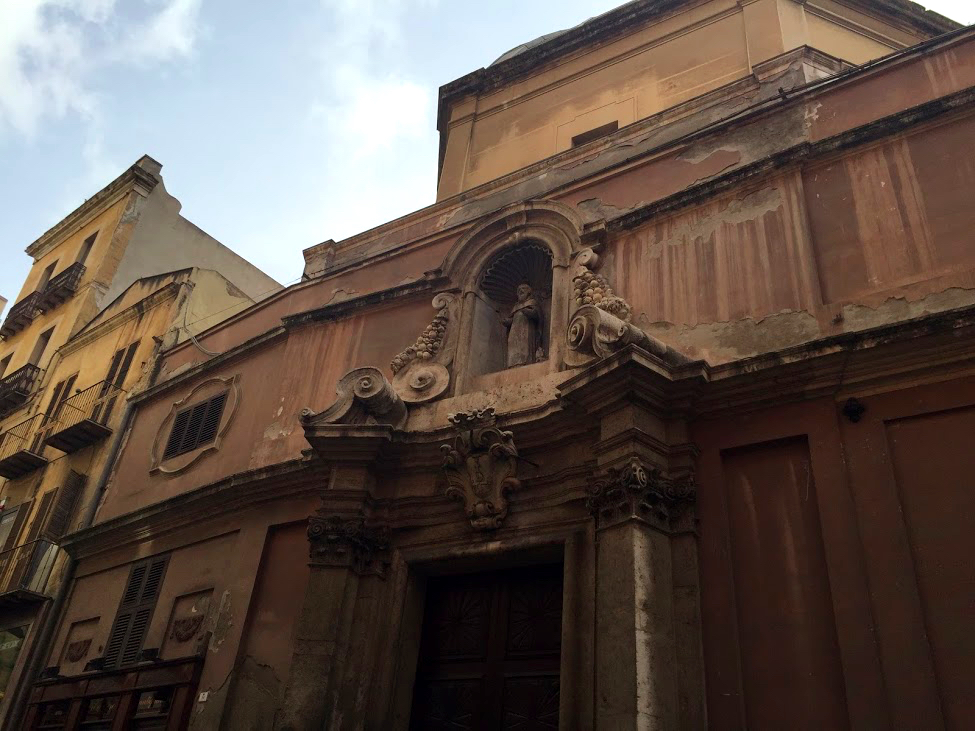 Overall, I go in full of curiosity and ….. SURPRISE !! = Was a totally round church!
This is the Chiesa di Sant'Antonio Abate (Church of Sant Antonio Abate).
The church in reality is polygonal elongated, covered with an octagonal dome and not very big, so it is a challenge for photographers! We got the previous panoramic photography, which obviously has nothing to do with reality (round!)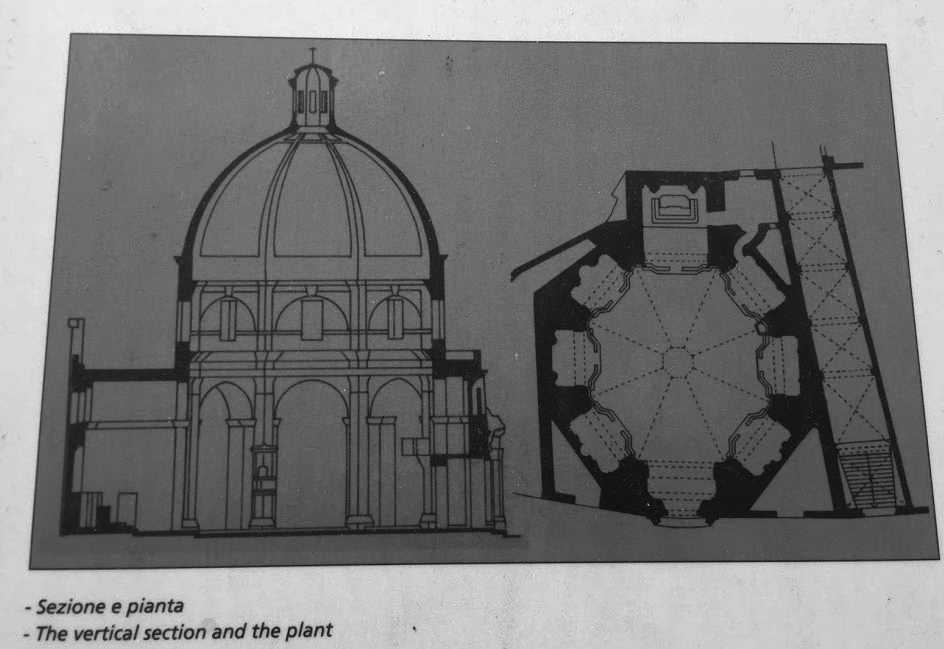 For photo enthusiasts is an opportunity to take some pictures and enjoy a moment of calm in the middle of a very lively area. No longer one of those places that we could not stop sharing.
Also worth a visit later facade. It is accessed through a side alley of those "authentic", narrow, with steps, twisted, another architectural challenge of those so fun to photograph! (And we will not reveal here ..). The alley takes us to a picturesque square, the Piazza di San Sepulcro (Sepulchre Square) where is the church of the same name. In fact, the two churches are part of the same complex as in the past had the function of hospital.
In the Piazza di San Sepulcro we can enjoy those beautiful colors that characterize the old buildings of the city, so Mediterranean and unique. And we will only have to find a bar in the area and have a coffee (or a local wine) and enjoy that particular rhythm that Cagliari always offers us …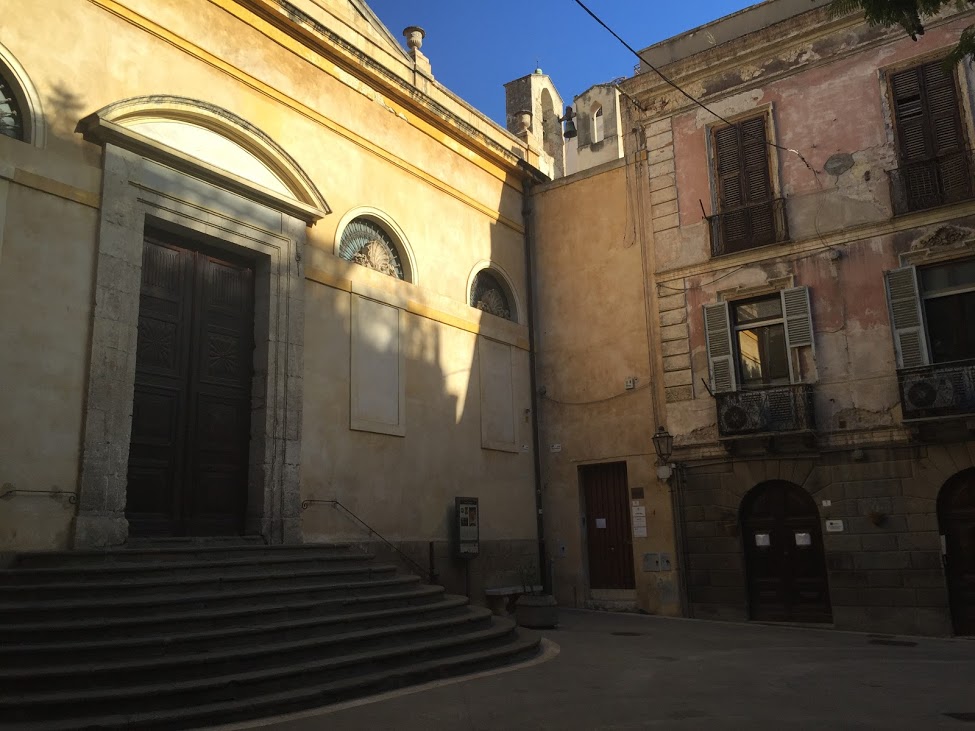 Location: https://www.google.es/maps/place/Chiesa di Sant'Antonio Abate