When I go to the area of Castiadas, one of my favorite destinations is the beach of Monte Turno (round mountain).
It is a cove of white sand that sometimes changes color to become amber. The small hill that gives its name to the cove, consists of volcanic rock, so dark that stands out even more color and contrast to the sea and vegetation. The colors range from green in all its varieties to the most delicate and almost transparent blue.
Apart from its natural beauty, Monte Turno thanks to the presence of two bars of wood, offers a large dining room and rental of umbrellas and lounge chairs. I tried the called IKI. I've been several times for lunch and it has always been so good.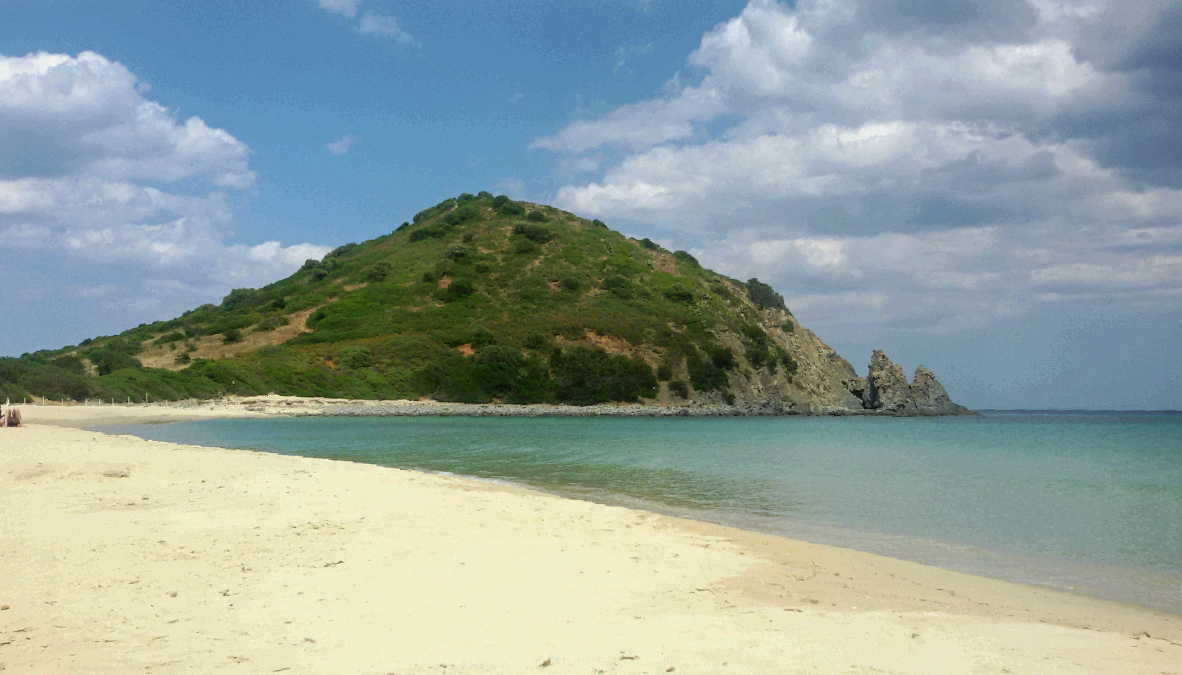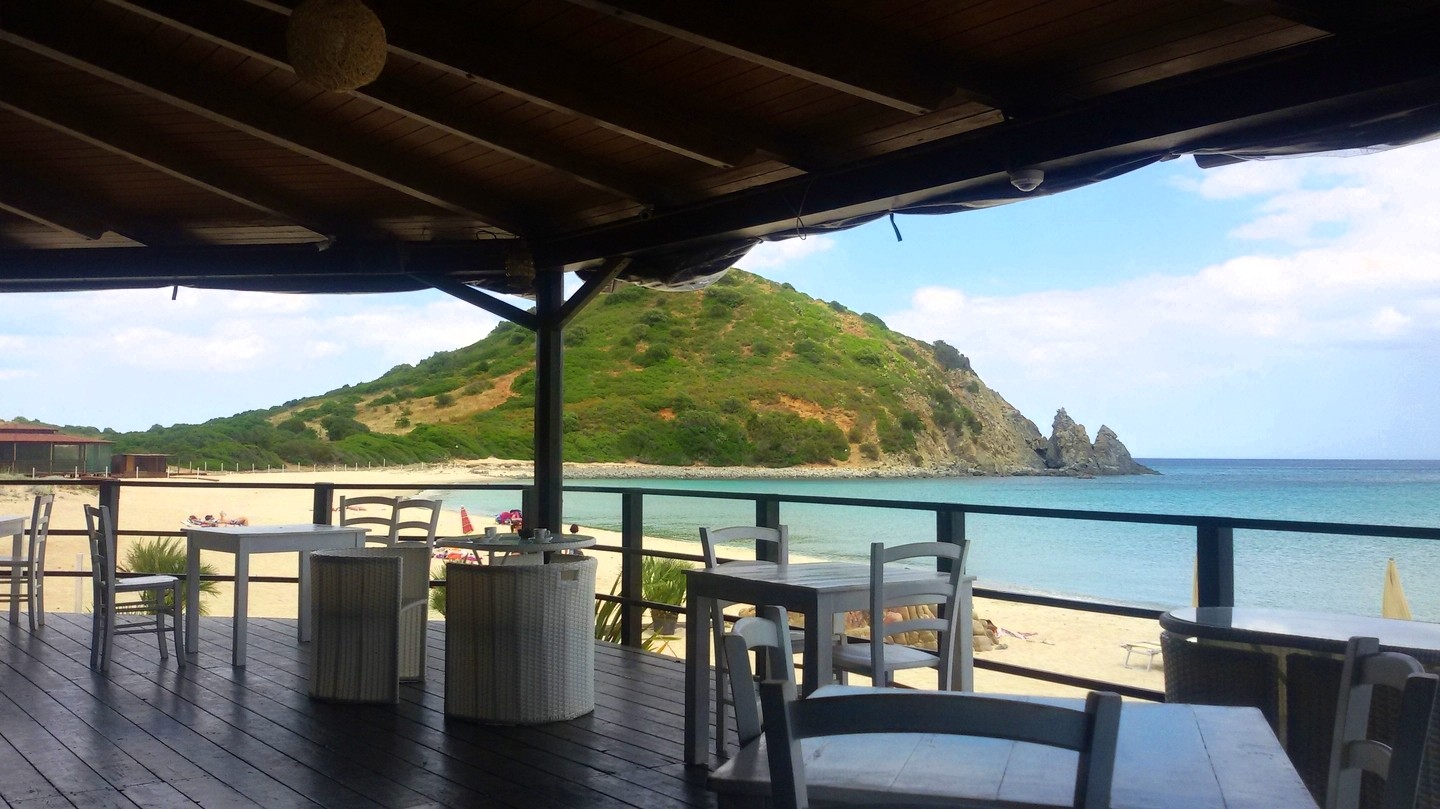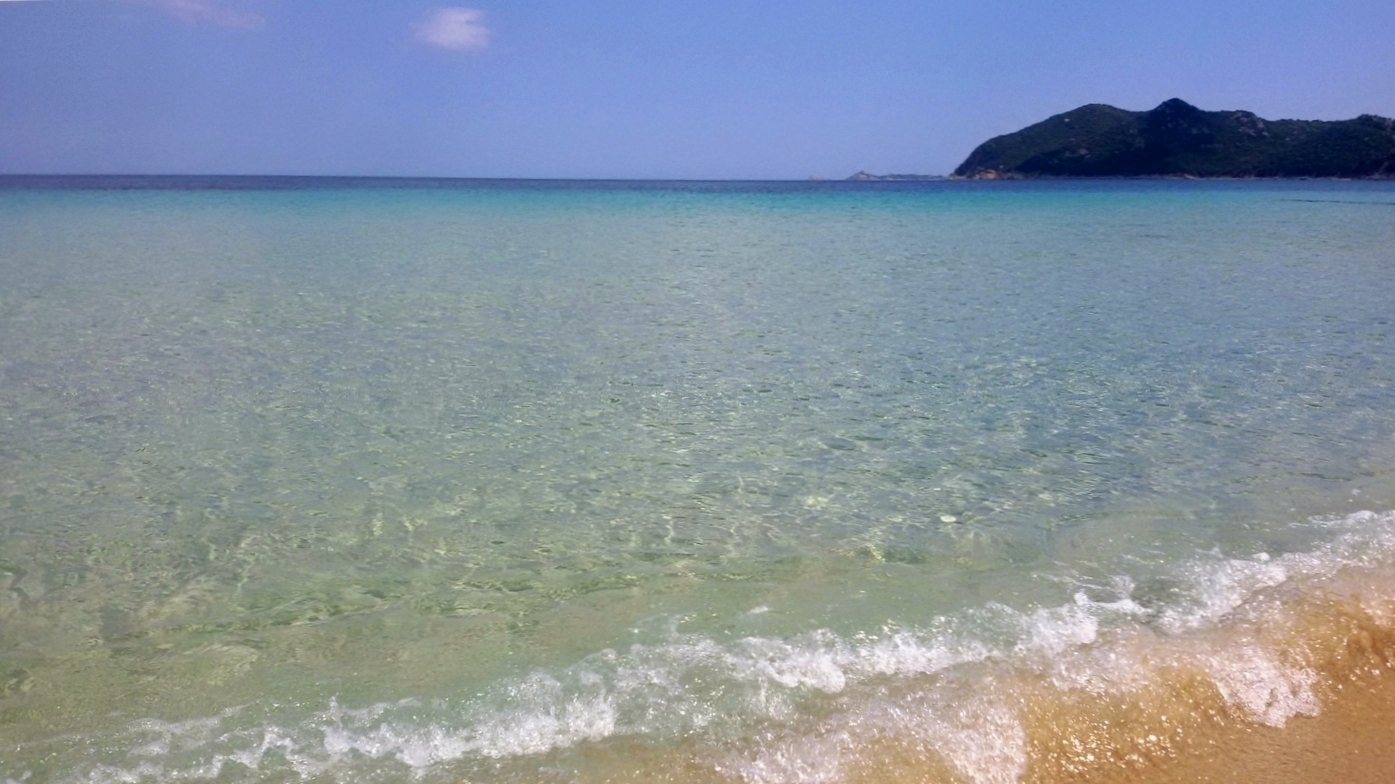 To reach the beach, you can take the very comfortable State Highway 125, then continue to Castiadas and on the stop sign, turn left and follow signs to Cala Sinzias; along the provincial road 18 to the next junction, turn left and follow the coast road for a short stretch until you find the entrance on the right and the signs for the beach. The road is unpaved, but it's pretty easy. At the bottom you can park in a large open space and from there take a short path to the beach.
Comment of the tourist: on the weekend, between Saturday and Sunday, the recommended day to visit the beach is definitely on Saturday. Even in August (unless you go near the holiday of Ferragosto), the number of people who come to the beach is quite modest.
Sunday suggest visiting other areas of Castiadas, you can choose any of the many nearby beaches and are much less crowded, especially in the area of Cap-Ferrat, where the beaches of Cala Sa Figu and Porto de S'Illixi. Therefore, we must not forget that the area of Castiadas is part of the coast Costa Rei and Villasimius and if you have availability to move independently with your own transportation, you can reach a lot of beautiful beaches , each with its own characteristics and different characteristics.
Parking in the period between July and September (possibly from mid-June), but payment is not expensive (if I remember correctly, the price for the day is no more than 5 euro and 3 euros noon).