The beach of San Giovanni di Sinis is in the municipality of Cabras, Oristano. It is one of the most beautiful beaches of the island and one of our favorite places. Not only for its natural beauty and crystalline waters, but also by the special energy that sit next to the ruins of the Phoenician city of Tharros.
The beach is known for its characteristic fishing huts made of wood and rattan. Its beach is notable for the presence of these houses and the typical Mediterranean vegetation growing on the dunes. It is possible to practice surfing, snorkeling and diving. It is a beach to enjoy the sea and sun without crowds even in summer.
The beach has several restaurants. We usually go to the bar Ristorante da Marina, where they serve various fish dishes, salads, etc and have a great terrace to eat in the shade. You can also go to dinner (and yes,  we recommend at night better to dine inside by mosquitoes).
Comment of the tourist: It is very important to carry an umbrella that will serve to protect us from the strong sun in the morning, and probably often wind up in the afternoon. If you decide to visit the ruins of Tharros in summer (would be a sin not to!) best to go early in the morning if the day is sunny or late afternoon when the sun is not so strong. Especially we recommend buying the ticket which includes a visit to the ruins and the entrance to the Spanish tower (the view from the top of the tower are the most breathtaking of the whole island! Do not forget the camera!).
And I said how much I like touristic miniature trains? People often say "ah, that's for tourists !!", they don't know what they're missing !!. In Sardinia I am happy because there are several for my enjoyment and in Tharros could not miss one! You can leave the car comfortably in the parking lot next to the church of San Giovanni di Sinis (since in the area of the ruins and below are not allowed to park), and right there you can take the little train "Trenino di Tharros" that will take us for a full tour of the beach about 35 minutes, passing through the ruins until the end of the peninsula.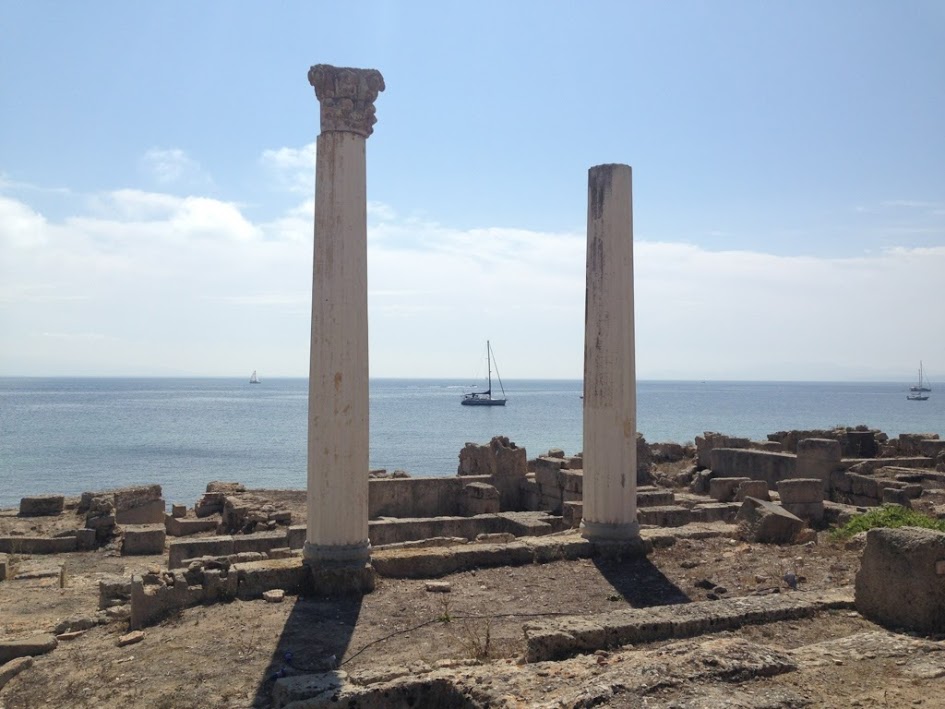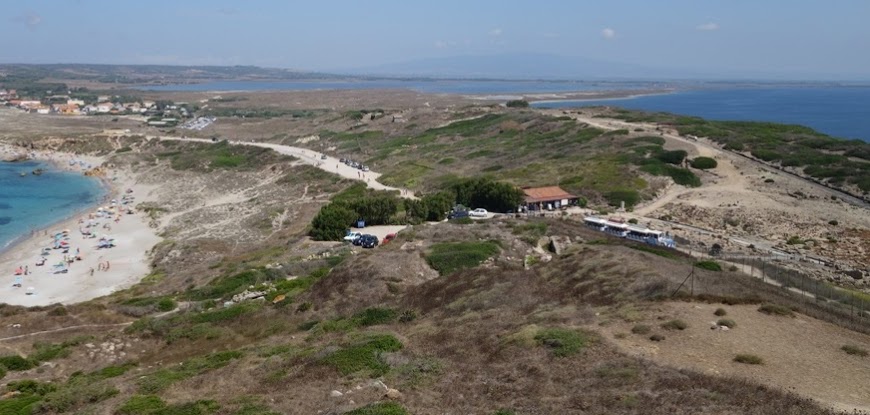 The train makes several stops and we can access to the remote beaches at the end, and  take a bath in that area, even to swim up right in front of these ruins. An experience that takes us to a distant past .. and unique in the Mediterranean. The little train runs from March to September, from 9am to 19pm daily and the price are 2.5 €
Situación: https://www.google.es/maps/place/SanGiovannidiSinis