Mari Pintau, which in Sardinian means "Painted Sea" is one of the best beaches on the island for its spectacular colors, as its name indicates, like painted on a painting.
It is located in the south, about 20km from Cagliari towards Villasimius and belongs to the town of Quartu Sant 'Elena. The road, though it is full of curves, offers a wonderful view from which you will discover other small coves and beaches during your tour.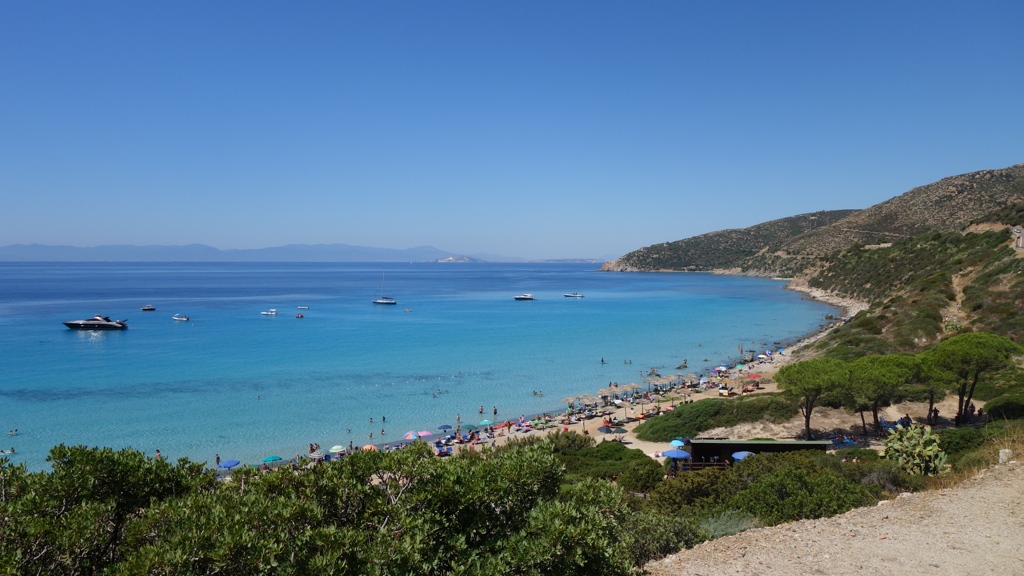 Mari Pintau beach is located just below the highway, and has no parking itself. Usually people park the car at the roadside or on a dirt road which is on the opposite side of the paved road.
To go to the beach you will walk. There are several ways totally immersed in the Mediterranean vegetation and lead directly to the cove itself. It takes about 10 minutes to arrive from parking areas.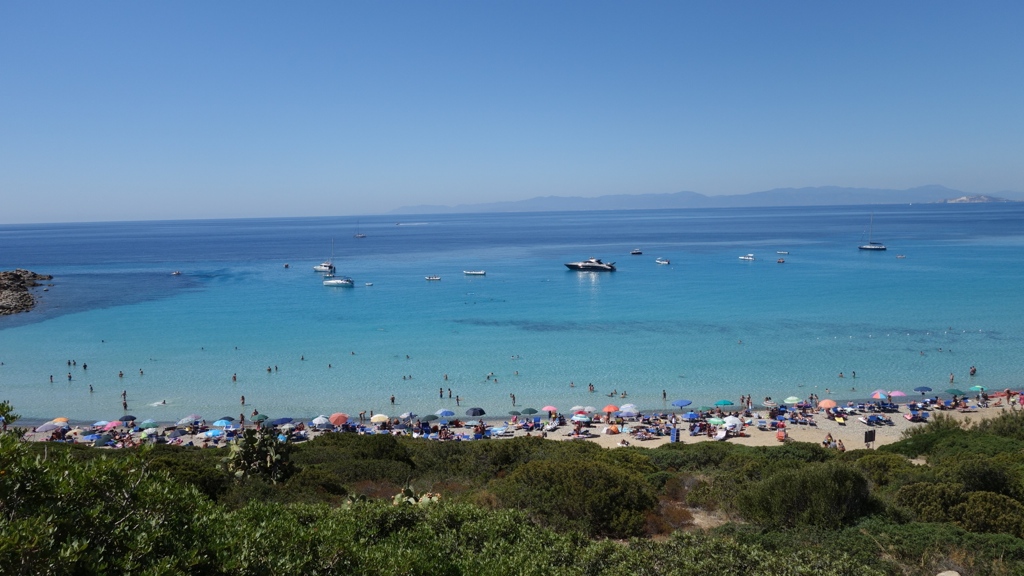 The beach is primarily made up of quite large round stones to the shore, and the funny thing is that once in the water, they become very fine white sand. So I recommend wearing rubber slippers, you can leave them on the shore before you dive.

Mari Pintau is very sheltered from the wind, especially the Mistral. The water is always calm as a pool. It is a very safe beach, and having a first stretch of shallow water, so it becomes an ideal place for children.
The beach has several food services and rental of sun loungers and parasols. Over the years the services have been increasing.
It is normal in the summer months that the beach has a high occupancy. For those who have the opportunity, I suggest you visit it during the low or mid season. The snack bar is closed, of course, but on the other hand will find a unique and wild place.
The tourist comment: Mari Pintau is a small beach in high season and suffer the problem of space is inevitable. The beach consists mainly of pebbles, and rental chairs sold like hot cakes in the bakery!
Locals come equipped from home and carry everything they need to spend all day on the beach with all amenities. Therefore, as tourists, I advise travelers like me to bring their own umbrella, and if they decide to spend an entire day on the beach, rent a hammock for more comfort.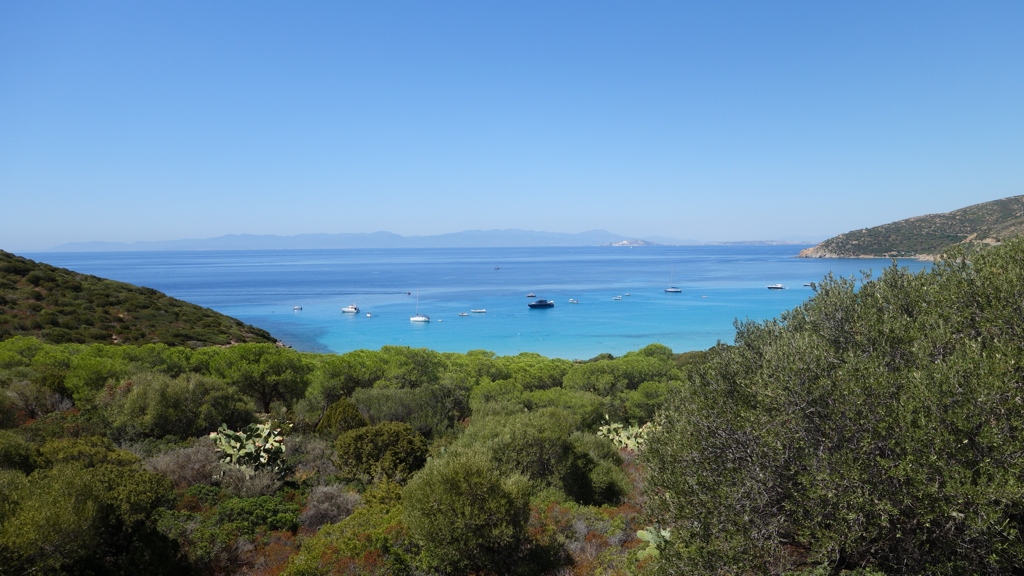 Location: https://www.google.es/maps/place/Spiaggia di Mari Pintau