Well, the wait is over! I am in the MAN and in front of my eyes there are beautiful photos of Vivian Maier,  the photographer nanny. A woman whose existence is still shrouded in mystery. For her photography was not only a passion, it was her life. Probably she learned it from the photographer Jeanne Bertrand, who in 1930, she and her mother shared an apartment.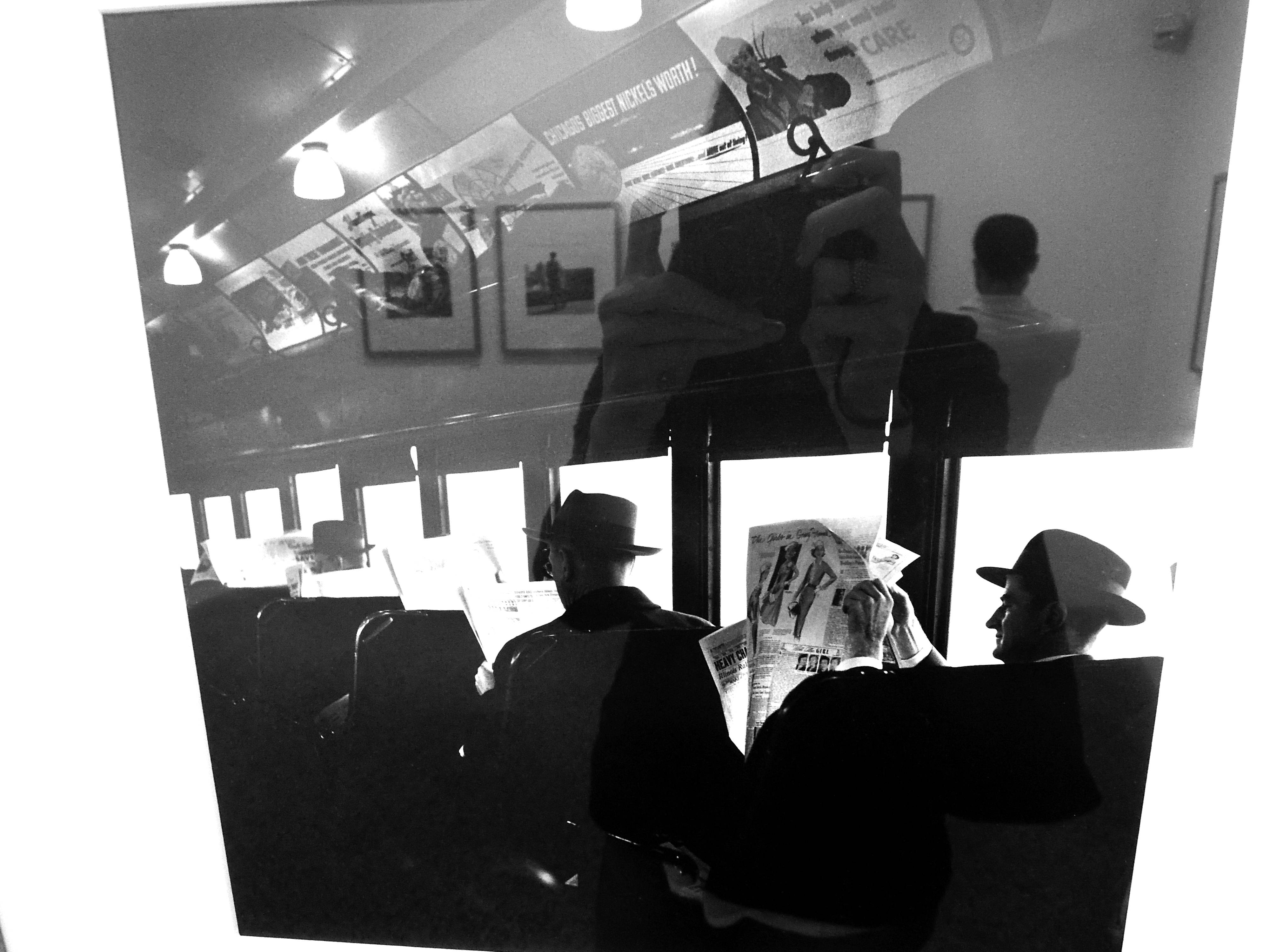 Despite this, Vivian never did show off her talent, never will became her profession. She died poor and alone.
The main work of Vivian was babysitting. She devoted much of her life to this profession and served in several American families, who lived in Los Angeles, New York, until she finally settled in Chicago Ginsburg family, who worked as a housekeeper for 17 years.
Seeing the perfection of her photographs I wonder how it is that Vivian Maier, in her life, never had the temptation to let the world know her work. She never made any statement or made any publication.
Her archive contains more than 150,000 negatives, along with a variety of negative undisclosed, was seized even before her death because of nonpayment of rent.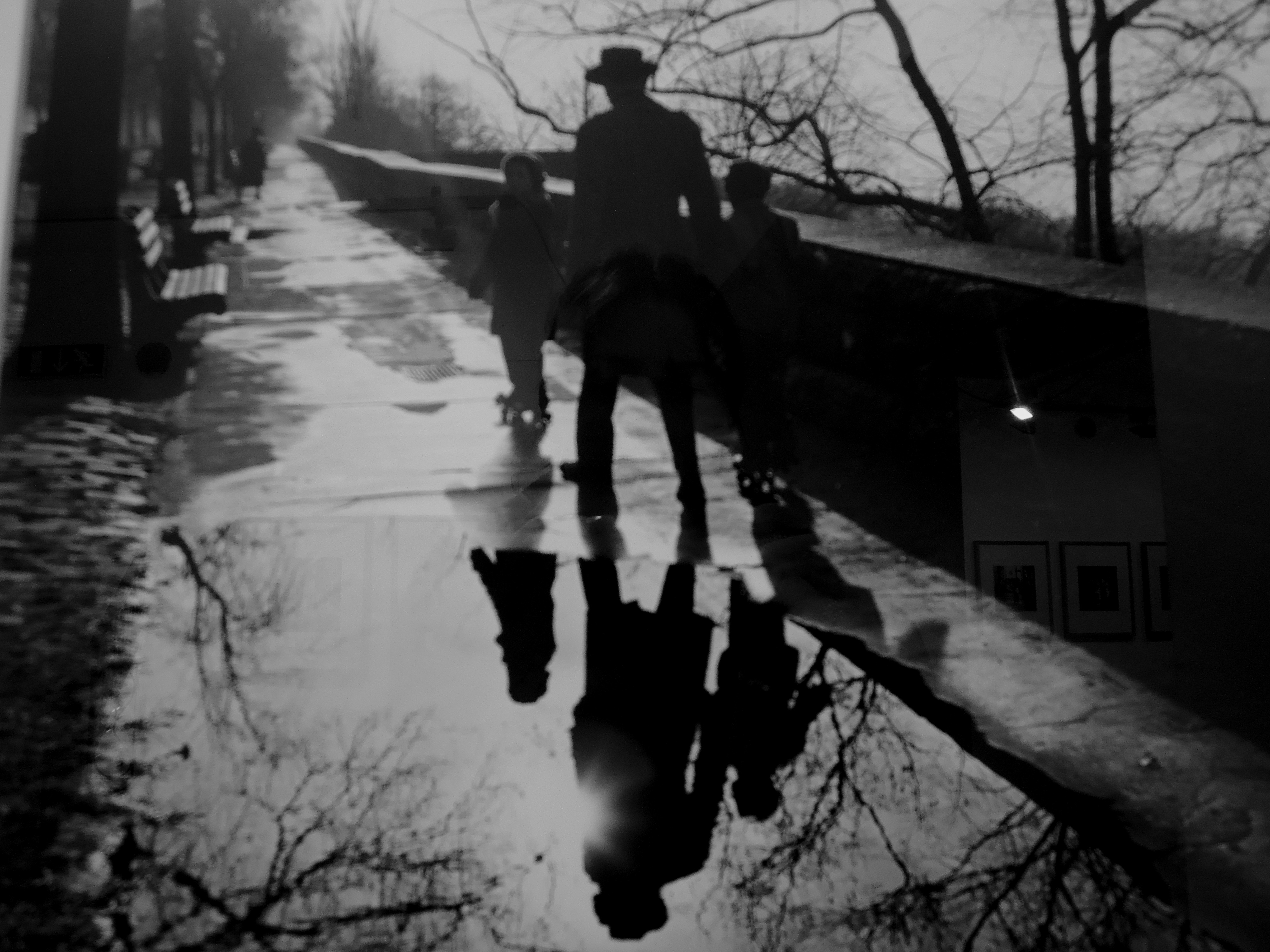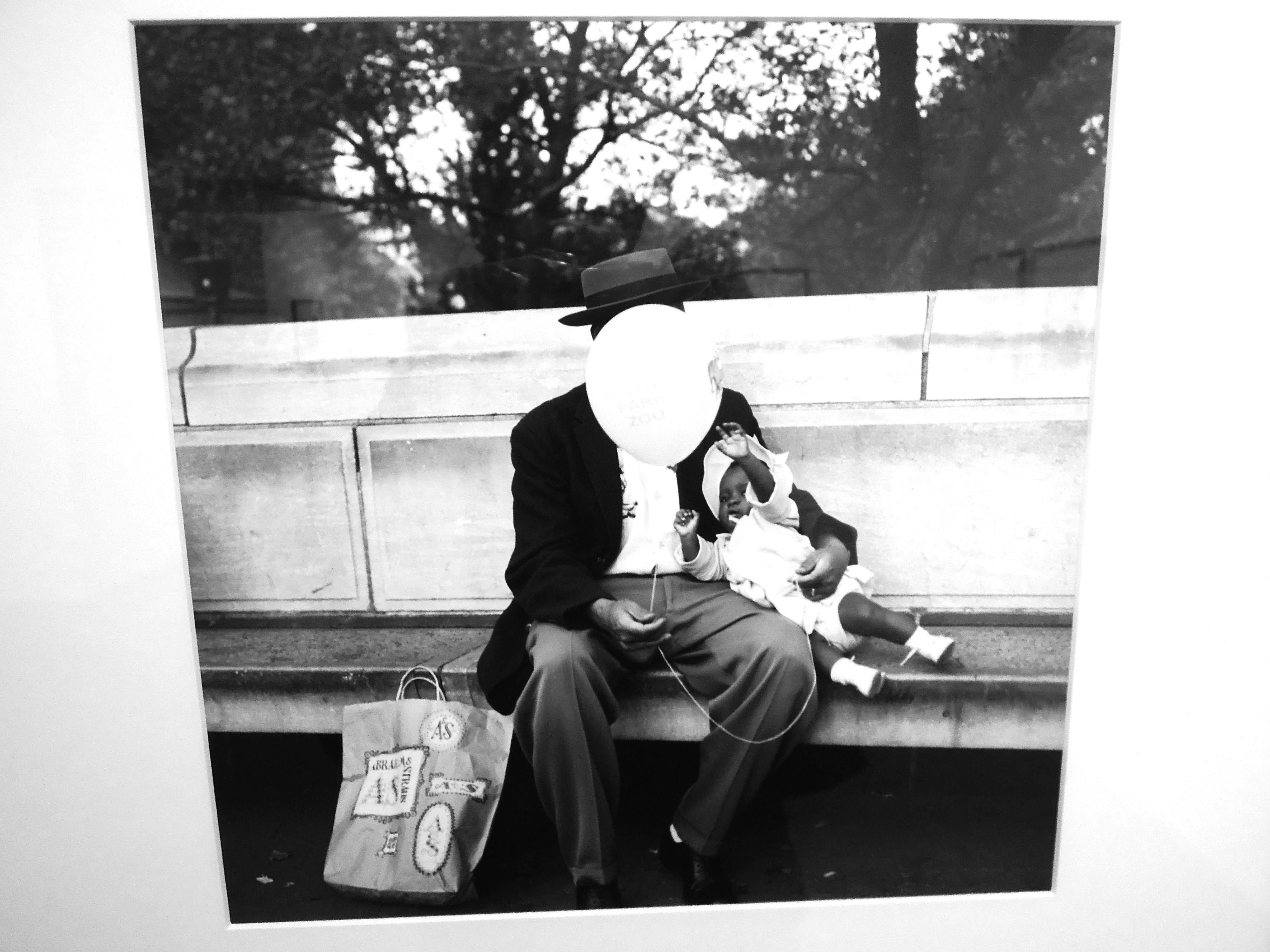 Personally, I believe that behind this attitude, there was a strong sense of protection itself. Possibly using the camera as a defense screen as a filter between her and the world, that world that she loved so much to tell, that looked for so long, but from which she never wanted to be seen.
Form the photos is understanding how Vivian managed to capture the mood of the people. It shows in the faces photographed a sensitivity that is almost palpable and portraits are fascinating.
I spent more than two hours in the MAN, and after the first round, went back to the beginning of the course, where her self-portraits were. Needed to return to her and see her again after visiting all the exhibition as a whole. I know a little more now, and I wanted to remember to try to catch some small details over the mysterious life. As I have experienced, that of Vivian Maier, has been without doubt one of the most beautiful exhibitions I've seen.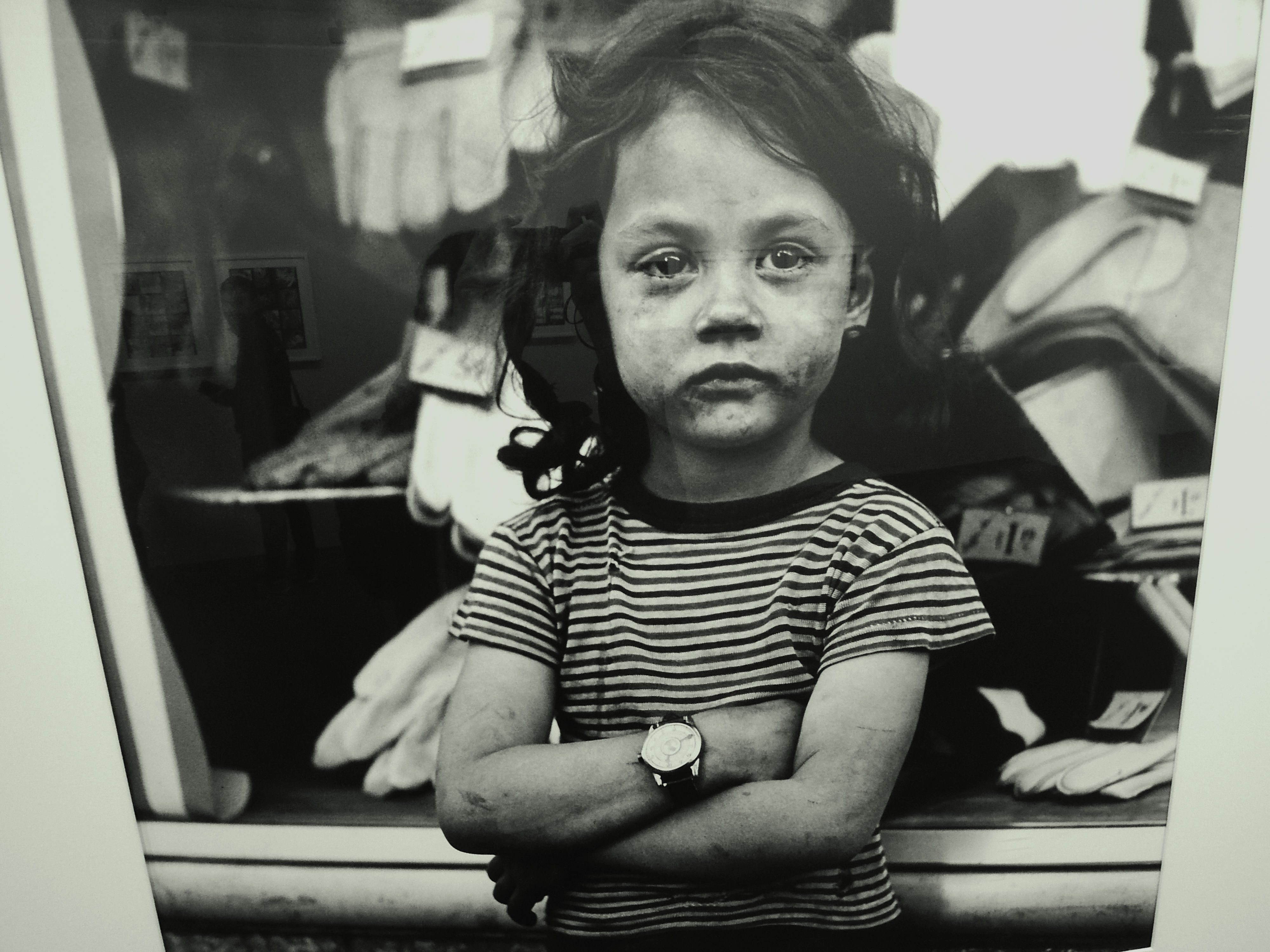 Outside the MAN, I had to keep nourishing me of history, fascinating anecdotes about the lives of people. I was sitting in the Piazza Sebastiano Satta when I took some notes. Before me was a primary school with kids who were watching me curious through the window  and with whom I exchanged several greetings.
The beautiful square was designed and built by the great Costantino Nivola. Nivola lived mostly abroad, died in Long Island, and lived for a while in New York where he met Le Corbusier, Pollock and lived near the leading edge of the time Art.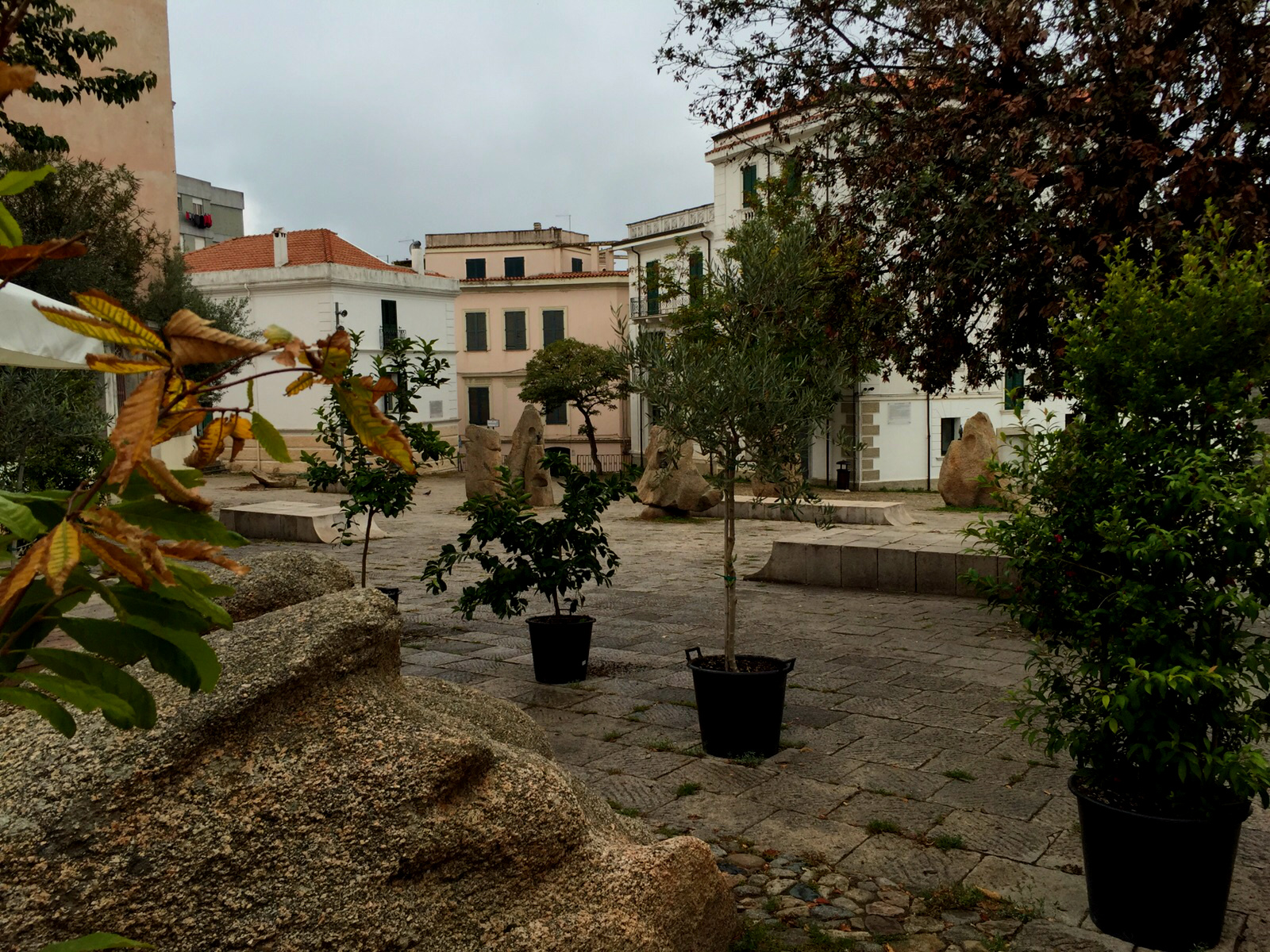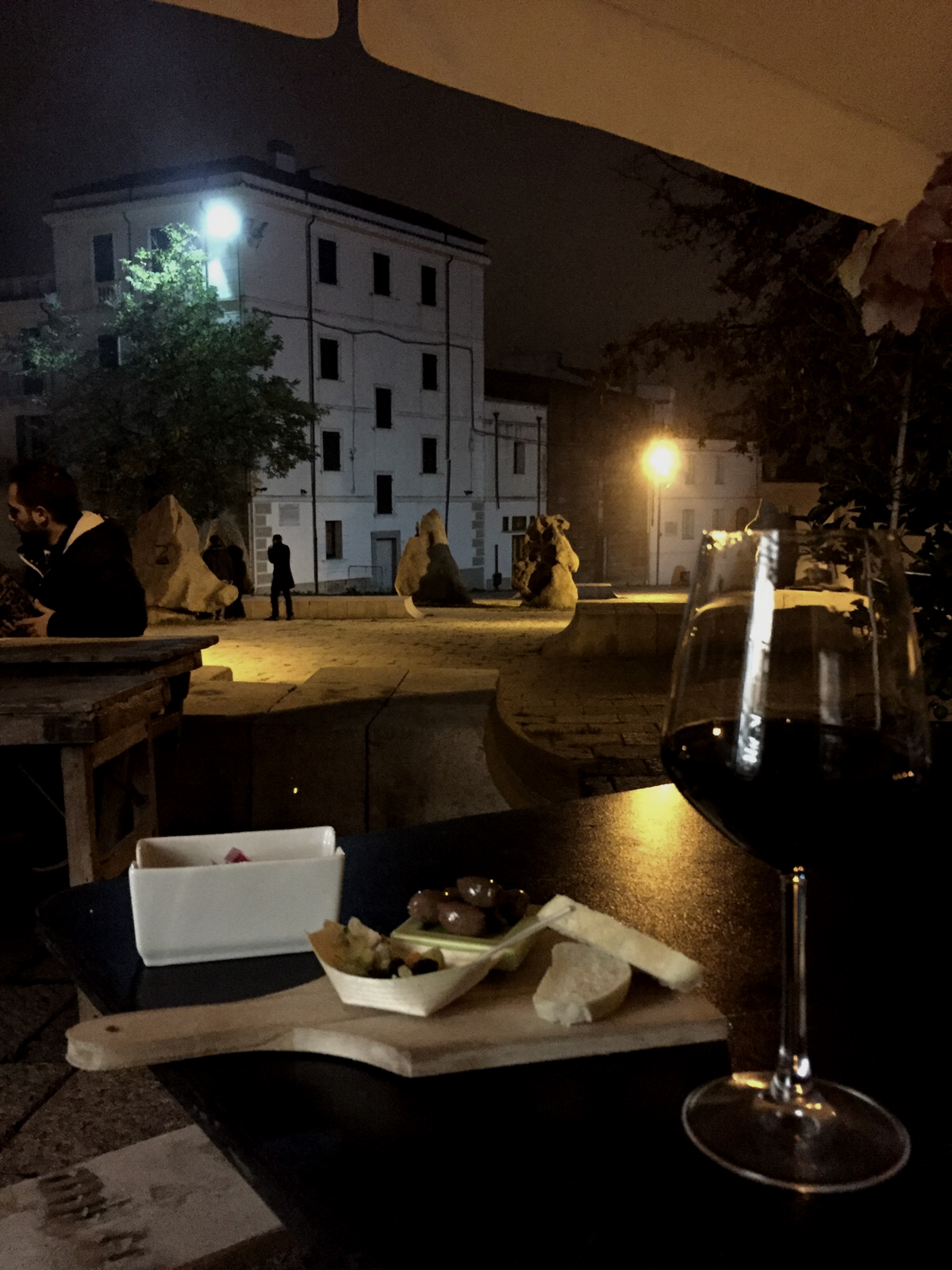 When reading the inscription hanging in the square, on the life of Nivola, I saw the name of Ruth Guggenheim, wife of sculptor. Ruth, I had the great privilege of meeting her one night, a lot of years ago.
She was the guest of a friend at a dinner. We spent some time together and we talked. I especially remember her petite figure and calm, and yet conveyed a tremendous force.
Ruth was Jewish, and when she and Nivola went to New York, did so mainly to escape the racial laws.
My day in Nuoro, before returning to Cagliari, finished superbly after a lunch in the Monti Blu. Right on the Sebastiano Satta plaza, it is this curious restaurant, tearoom, concept store and tailoring. I ate a delicious fried fresh fish. It is a place decorated with very good taste, nothing is left to chance. The restaurant is located upstairs and downstairs there is a cafe with tailoring, where they sell the beautiful costumes of Antonio Marras.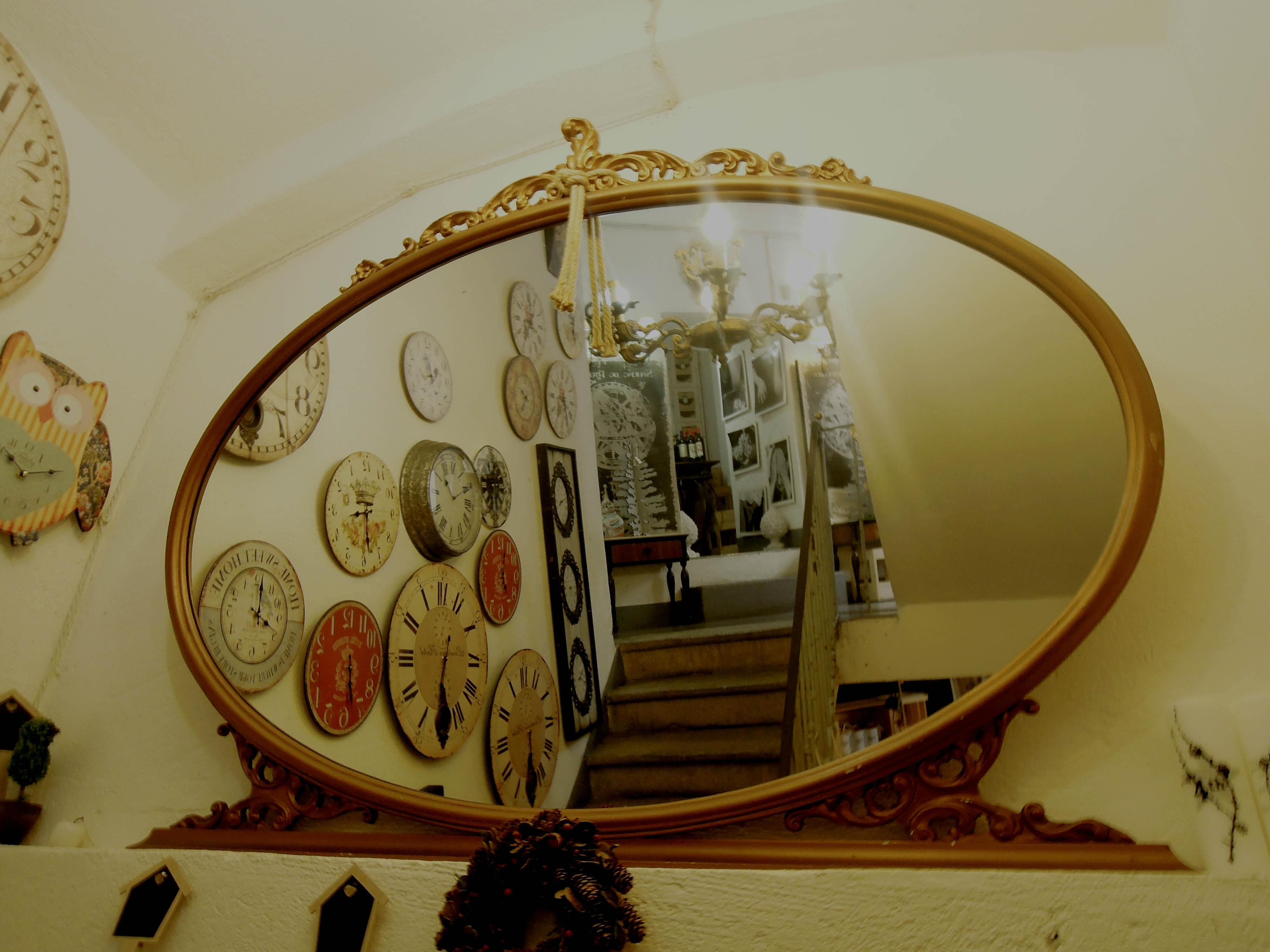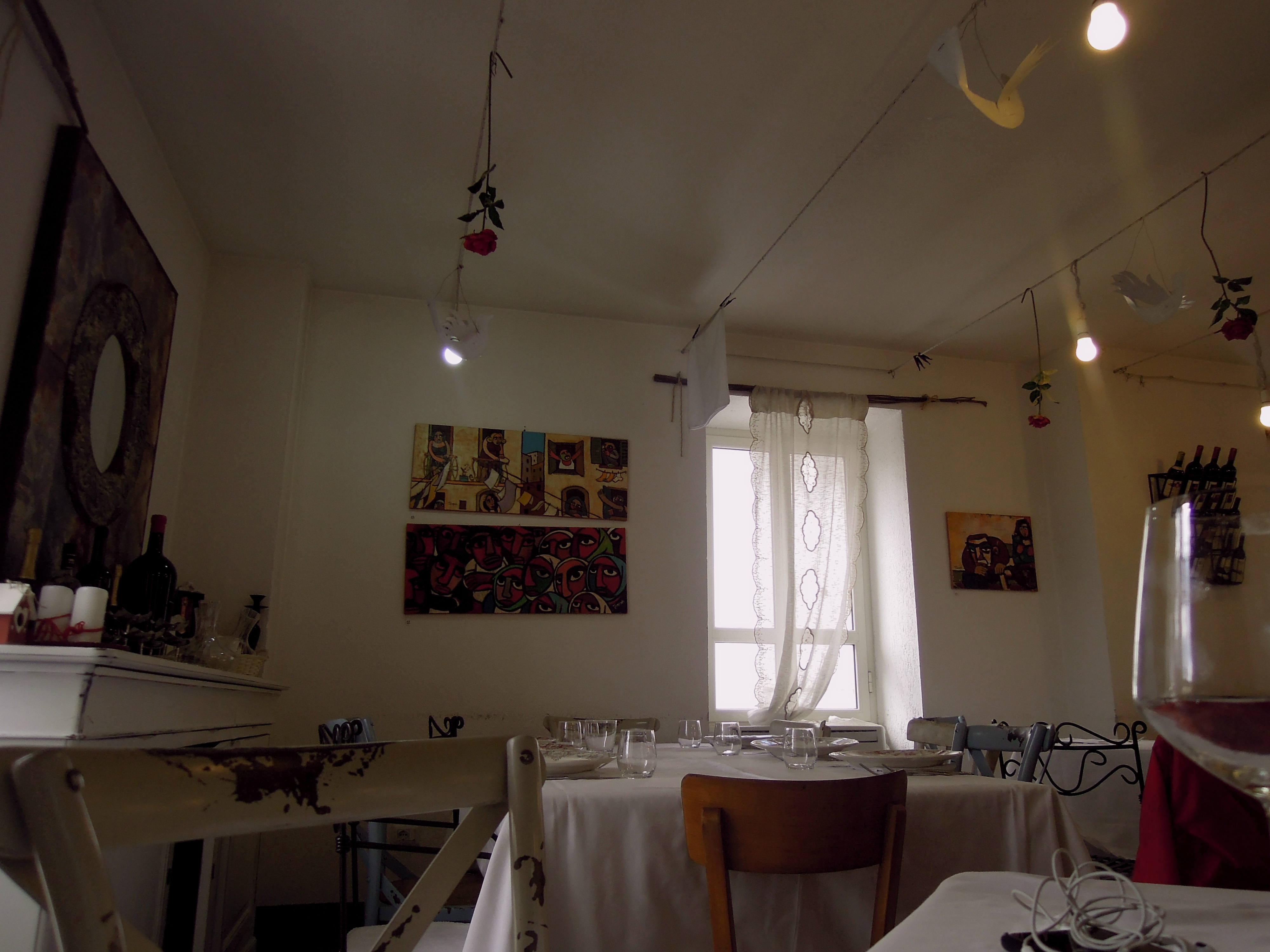 Last night I was at the B & B Erbas. A beautiful place. The owners of this B & B located in the center also have an herbalist. I was told that theirs is a long family tradition. Herbs cultivate the tradition of his grandfather, who began to heal itself when he discovered he had severe heart problems and doctors gave him a couple of weeks. Well … he has survived another 20 years!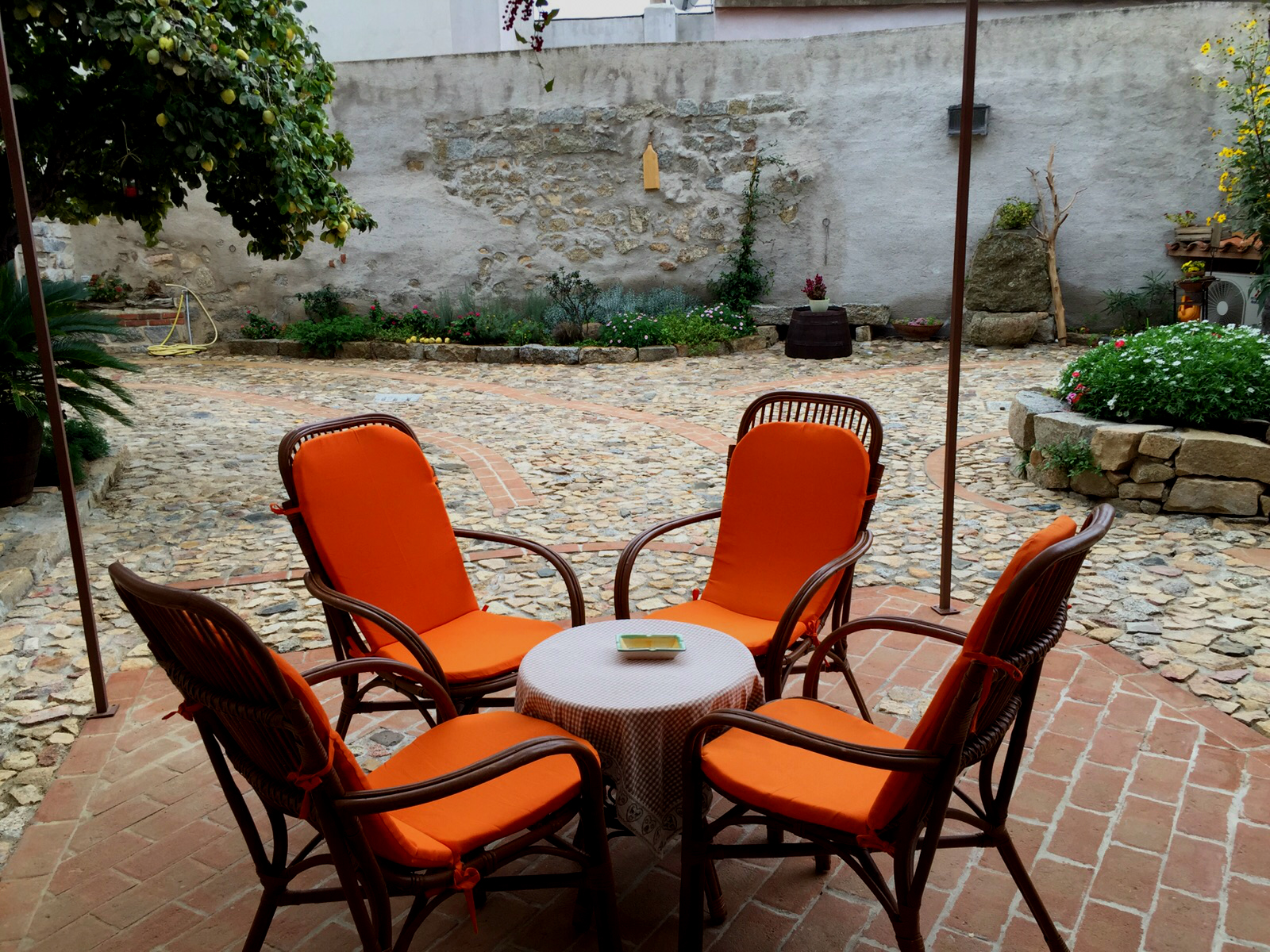 My parentheses in Nuoro has ended in the best way. I spent 2 great days. I like to remember from time to time. It is an experience that, regardless of the event of exhibition would have done likewise. Some places deserve to be counted and lived. As I wrote before, in Sardinia there are so many places to discover .. places that are fascinating and above all, its people. I love listening to the murmur of the people you meet in cafes, as a snapshot of the daily life of a place. In this much perceived Nuoro. I hope it stays that way for long.