The Molentargius Natural Park, popularly known as "the salt lake of Cagliari" is one of the most important wetlands in southern Italy and is a protected area as it hosts a large number of bird species that nest in the area. It also has a population of pink flamingos with permanent residence, allowing us to go in its search at any time of year.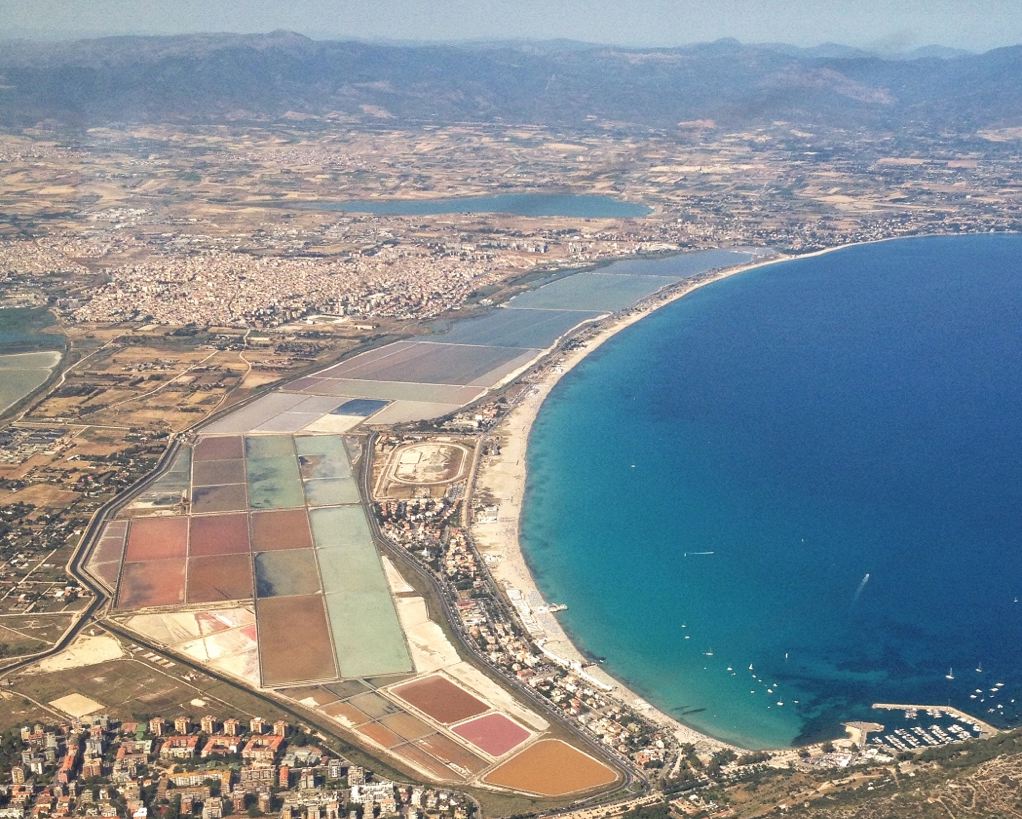 Located just outside Quartu Sant'Elena near Cagliari, it can be accessed by two zones: one through the via Palma and the other is in Quartu Sant'Elena located in the Viale della Musica.
This is one of the favorite excursions of tourists, to enjoy a nature walk in contact with birds in the park, especially the pink flamingos symbol of Molentargius and that can easily be seen flying in groups while passing through a gap to the other.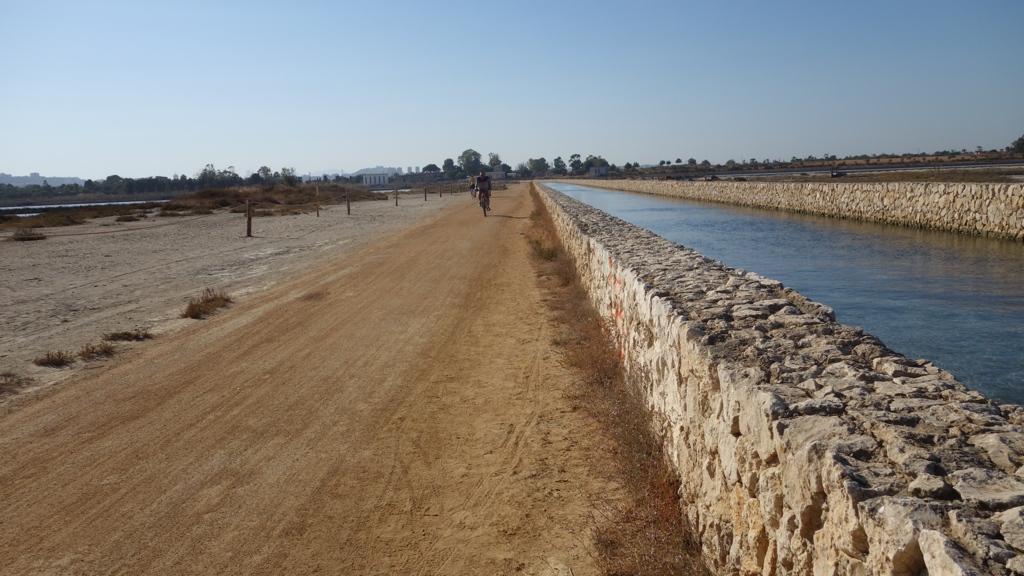 The park is named from Sardinian donkeys, molenti, which in the past transported the salt extracted in its salt lake. The industrial exploitation of the salt was completed in 1985.
The visit to the park is divided into four sections or ecosystems: freshwater ponds "Bellarosa Minore" and "Perdalonga" and saltwater "Bellarosa Maggiore" and "Molentargius".
Along the route, in addition to bird watching, find other typical wetland species such as frogs, turtles and snakes.
The schedule for travel routes and protected areas is as follows: From May to September 8: 00-20: 00; and from October to April 8: 00-18: 00.
Information Office  Parco Regionale Naturale"Molentargius-Saline" tel. +39 070 37919201 – CEAS Molentargius tel +39 070 37919216
Comment of the local: I think this time could not be chosen a more appropriate title for our post. It is very common, in fact, to see the beautiful pink flamingos when they fly in groups to move from one pond to another; and it is equally easy to see its forms, with the head under water, with the intention of seeking food while you are driving by car on the Poetto Avenue.
However, it is not so simple to be able to take close pictures unless a camera is held with an "important" lens. As it is clear, in Sardinia12, we have not yet achieved this goal, but we are working on it and soon hope to show some photos taken by ourselves of these beautiful animals.
Pink flamingos have become sedentary in Sardinia since 1993. In the pond Molentargius found its ideal habitat for breeding and nesting. The baby bird are called "chick".
No hidden that for us, the Sardinians, the phenomenon of nesting flamingos is an aspect that makes us proud of our land and favorable climatic conditions allow this.
Flamingos owe their characteristic pink color mainly to the food they eat: small shrimp that live in the lagoon. With its long curved beak, flamingos dig under the sand to pick up the food. They have the ability to stay underwater for several minutes, and do even that funny attitude, picking up a leg on top among its feathers, and this makes these even more distinctive and funny animals. Many different species of birds inhabit the lagoon. The Molentargius park for some time, has become a destination for professional birders. Park managers offer the possibility to rent bicycles and binoculars for hours. It is an experience I recommend.
Towards evening, begins the show of color. Pink tones have the upper hand: A pink sunset joins saline, to their antique buildings (more of that color), and then stand out even more because of conflicts caused by silhouettes flamingos. Depending on the light and weather events of the day, every evening we are dealing with a different magic, a magic that happens every day though, it is never the same as the day before.