Baunei, nestled between the Tyrrhenian Sea and the Gennargentu Mountains, in the heart of eastern Sardinia in the Ogliastra area, has a wild landscape, which prides its inhabitants and intrigues its visitors, who increasingly choose their holidays in Ogliastra . .
It is one of the most uninhabited areas of Europe and, without a doubt, Baunei is the perfect option to get lost during a few days of rest or to enjoy the nature that surrounds it.
The area is a paradise for lovers of trekking or climbing (it is rare that you do not see climbers! It has climbing areas considered the most difficult in the world!). The sensations are very different. Sometimes you feel relaxed in contact with nature and sometimes you even feel oppressed by the feeling of isolation. Therefore, the area does not leave indifferent!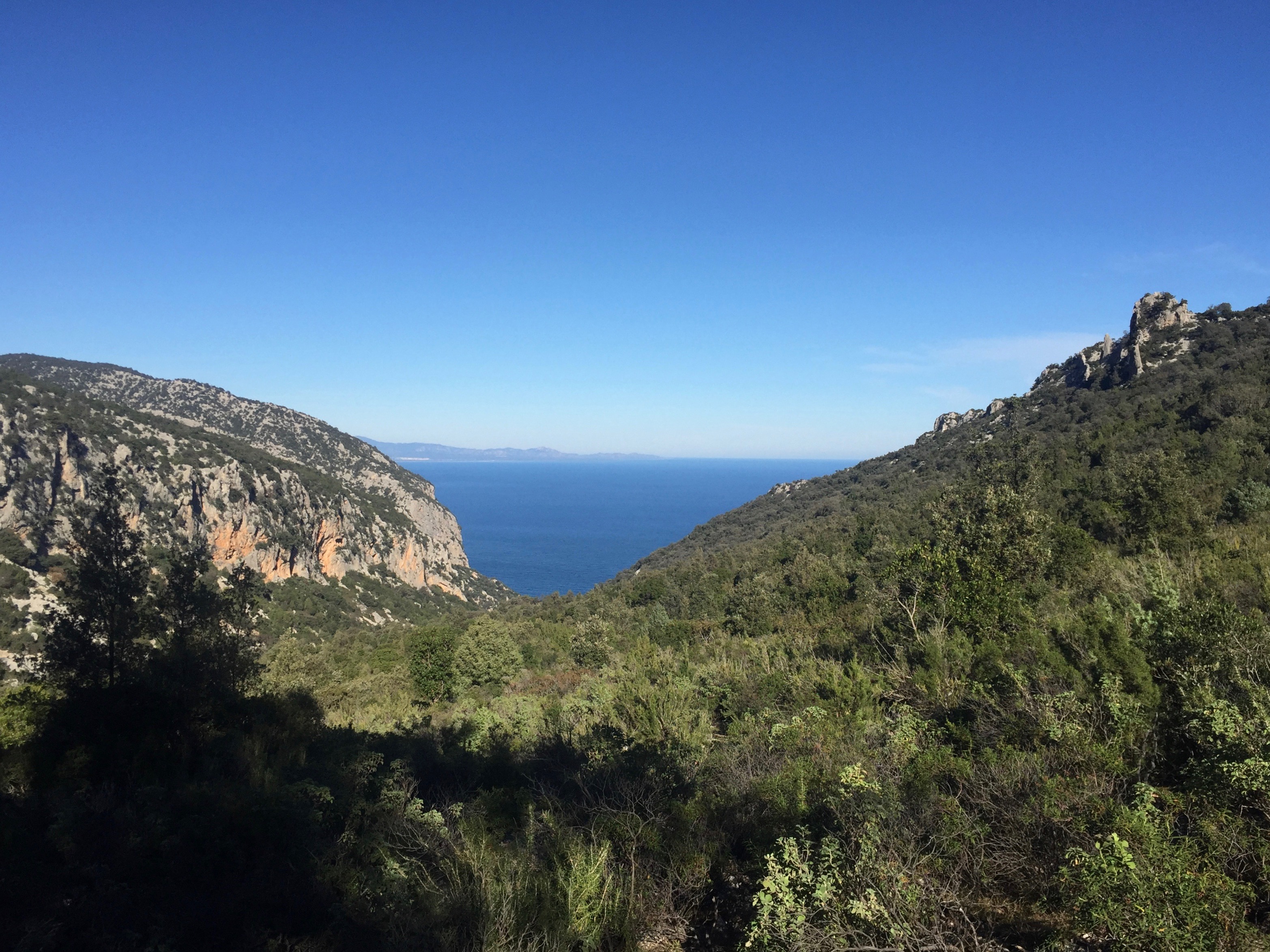 In Sardinia12, we like to share experiences that are valid throughout the year, and Baunei is a wonderful option at any time of the year. On this occasion, we visited the place in winter, and we were lucky to enjoy sunny days for excursions.
The village of Baunei is a very pleasant and relaxed place, with incredible views. Really impressive.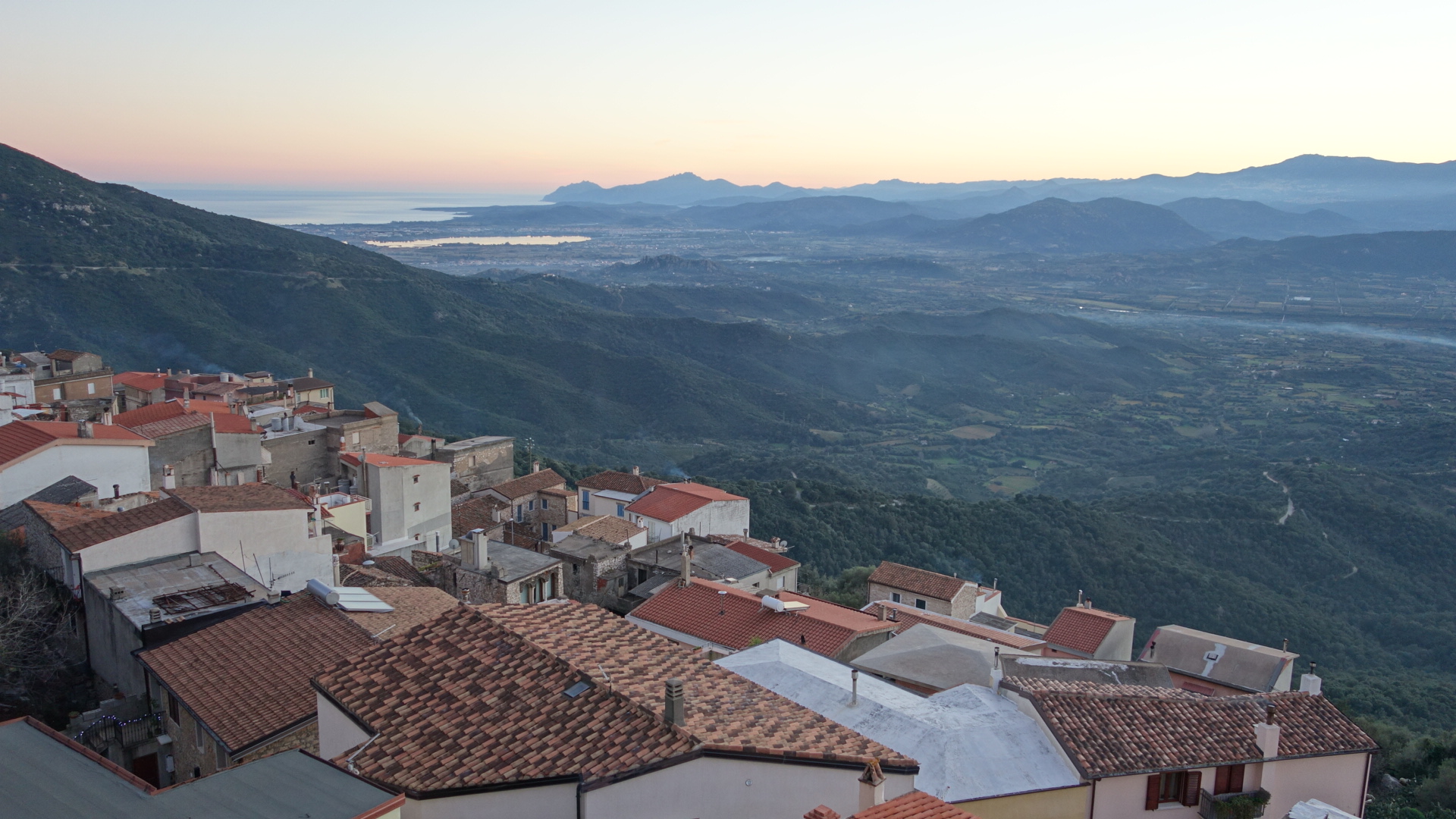 Given the small offer of hotels in winter, we decided to book an accommodation on Airbnb called Il Borghetto – La Torre and we have to recommend it absolutely. It is a "boutique hotel" style house in which nothing is lacking and which has a terrace that is priceless.
Il Borghetto – La Torre – terrazza

Il Borghetto – La Torre – panoramica
Baunei has the minimum necessary services, there are two supermarkets, a couple of butchers, a bakery, a tobacconist .. and, if necessary, we could go to the nearby town of Tortoli, twenty minutes away by car.
Buanei is surrounded by nature everywhere and allows us to visit mountainous areas and coves and beaches in a few minutes by car, so we can also enjoy in summer the sea of the island, so characteristic for its many colors.
A 10 minute drive away is the maritime quarter of Santa Maria Navarrese, with extensive beaches and all its services (which are closed in winter, there is only one open bar).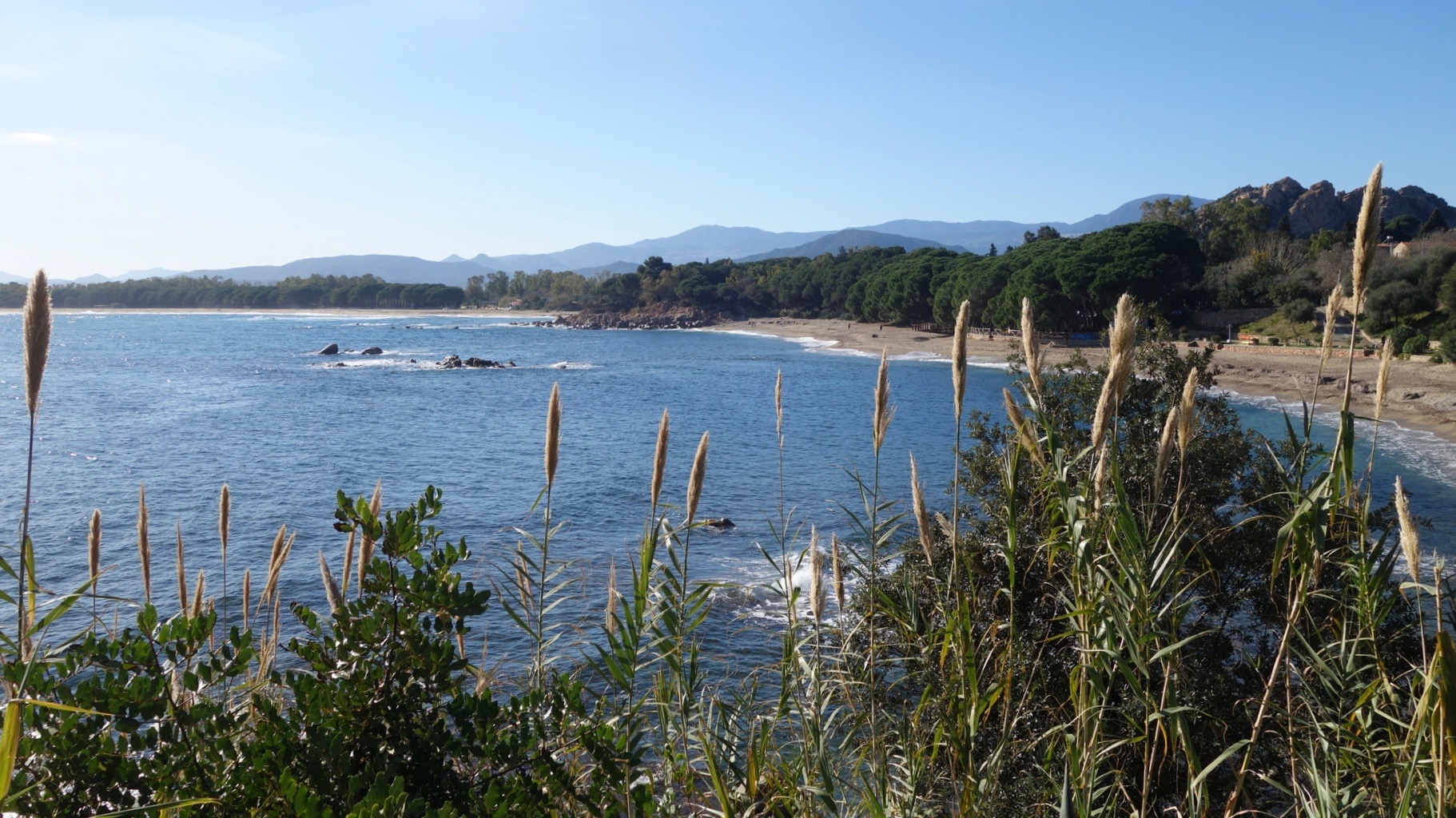 Comment of the Tourist: the cemetery is very curious for tourists, because it has very old tombs and in all of them they usually place images of the deceased (a custom in the cemeteries of the island).
Position: https://goo.gl/maps/L4PKKaybBQG2